Hightech
Full-scale production of stationary fuel cell in 2024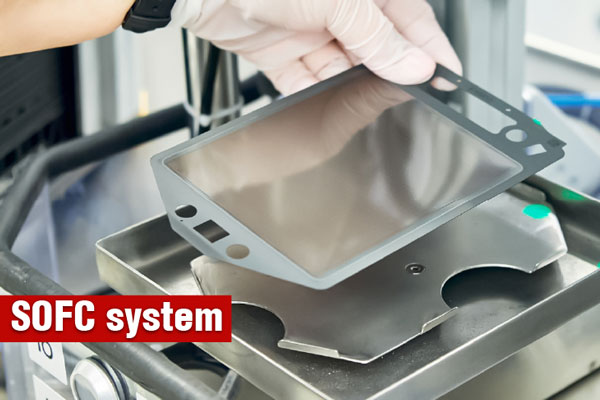 Bosch is now making a change in stationary fuel cells. Bosch will start full-scale production of distributed power stations in 2024 as the supplier of technology and services. This activity will be based on solid oxide fuel-cell technology. It seems like the prototype construction phase has been successful. Two companies now are pressing ahead with pre-commercializing for stationary fuel cells known as SOFC system. Bosch is aiming for an annual production capacity of some 200 megawatts. This scale will bring electricity to home of around 400,000 people. Bosch is planning to do this mass-production at its manufacturing sites in Bamberg, Wernau, and Homburg, as well as its development sites in Stuttgart-Feuerbach and Renningen – and will invest hundreds of millions of euros by 2024.
Bosch and Ceres Power cooperation for intensifying alliance.
Bosch has not been alone along the fuel cell and fuel-cell stack development. This company has been collaborating successfully with Ceres Power Since August 2018. The first prototype of fuel cell system was produced by Bosch in Germany 2 years ago. In January 2020, it acquired a stake of around 18 percent in the U.K. company. The extension of alliance lead to full-scale production in 2024. The agreements specify how Bosch will further use its alliance partner Ceres Power's technology. "We are proud to have reached this milestone in collaboration with our important partner Bosch. Combining innovative Ceres technology with Bosch's manufacturing expertise made it possible to create pioneering stationary fuel-cell systems that will help overcome the global challenges of the energy transition," says Phil Caldwell, CEO of Ceres Power. "We're looking forward to continuing our close collaboration with Bosch."
Are SOFC systems hydrogen-compatible?
When it comes to developing innovative solid oxide fuel cells and stacks, cares power is probably one of the biggest names known. Since 2019, Bosch has been manufacturing fuel cells and stacks by holding cares power extensive technology license. Also, Bosch has been active piloting plant era by using SOFC system in various locations. The SOFC systems can already be operated with eco-friendly biogas or natural gas – and are already hydrogen-compatible for the energy system of the future. For cities and conurbations with high energy requirements, SOFC systems can ensure sustainable power supplies – with zero emissions of nitrogen oxides, particulates, and CO2.