One of the first things to consider before starting a retail store is where you'll get your tools. You will need to bulk buy tools from wholesalers.
The majority of hand and power tools retailers do not manufacture their own tools. Instead, they bulk buy tools from tool wholesalers. Wholesalers are not the only suppliers of products, but they're also flexible enough to help you as your company expands and develops. Buying wholesale can be confusing at first, which is why we're sharing some tips on bulk buys to help you get started.
Why Is Buying Tools in Bulk Profitable?
Purchasing at a retail store and purchasing at a wholesale store are two different things. You're buying from the middleman between your retail store and the manufacturer while you purchase products from a wholesaler. Wholesale order is nearly all made in bulk, and as a result, you get a discounted price. After buying tools from a wholesaler, you can resell them at a lower price in your own store and make a profit. Customers will pay this higher price, known as the retail price when they make purchases in your store.
How to Find Wholesalers
If you are looking to buy tools in bulk, wholesalers can be found in a variety of ways. An excellent place to start is your local chamber of commerce. If you have connections with other company owners, crowdsourcing information from your network is another great way to learn about which wholesalers to bulk buy tools from and which to avoid. Ronix is a popular company selling and exporting tools in bulk to more than 80 countries worldwide; in case you're looking for well-known tool manufacturers, Ronix is the one. We have provided you with the most significant tips on bulk buys in the following.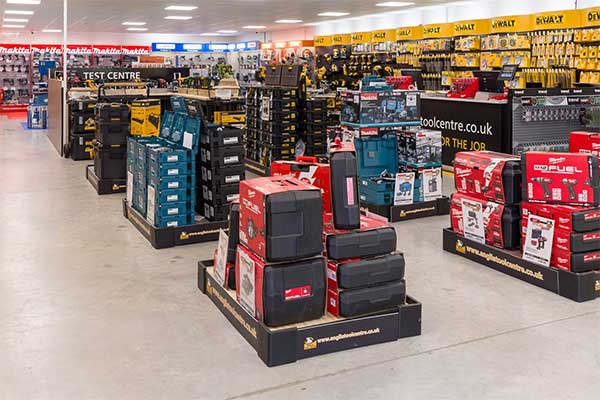 Top Tips to Consider When You Want to Bulk Buy Tools
• If you're selling a wide range of tools or plan to keep your store very specific on tools, you have to choose wholesale partners that sell the items you need. You can work with many different wholesalers in order to prepare the inventory you want. However, make sure that the product offered by these wholesalers is aligned with the type of tool shop you run so that the brand stays consistent.
• To make a profit, you bulk buy tools, and you want to sell the goods you ordered from the wholesaler at a higher price. Be sure you can get pricing that helps you meet the target profit margins you wanted while choosing a provider.
• Working with people you can't trust is a bad idea. Wholesalers who regularly supply tools late or with broken parts are not suitable choices to bulk buy tools from.
• Check to see that the company you're working with has reliable customer support staff you can contact whenever you need them. You may need to find a new wholesale partner if you have to go through hoops to get your questions answered or if their customer service is only around when you need them.
• When you buy tools online, see if the wholesalers can support you with dropshipping. Dropshipping is a fulfillment process in which the tools you purchased are stored and shipped by the wholesaler. When a customer places his order in your website, you send their details to your wholesaler, who ships it directly to the customer. Dropshipping is smart to save money on storage and shipping, but it's still a lot more hands-off approach to business. If you plan to dropship, make sure to request samples of each tool you sell from your wholesaler to ensure that the quality meets your expectations.
• When it comes to the price of tools, don't be afraid to negotiate. To get a better deal, let the supplier know how good the sales are going and how much money they can expect. To build a long-term relationship with your wholesalers, be honest and realistic in your negotiations.
• Finally, before your tools arrive, you'll need to prepare a place to store them. Finding different tools in your inventory is much simpler when you have a storage room with adequate shelving. Also, you won't lose track of your tools if you have them labeled.
Frequently Asked Questions
Why Is Buying Tools in Bulk Profitable?
Wholesale order is nearly all made in bulk, and as a result since you get a discounted price.

How Can You Find Wholesalers to Bulk Buy Tools?
A wholesaler can be found in a variety of ways. An excellent place to start is your local chamber of commerce.

What Is the Best Supplier to Bulk Buy Tools from?
In case you're looking for tool manufacturers in other countries with fair price, Ronix is the one.
Conclusion
To have a successful bulk buys process, don't forget the tips mentioned above. If you don't know where to bulk buy tools from, Ronix tools company is our recommendation since it sells tools with reasonable and relatively low price, premium quality and good after-sales service.