Guidance
5 Ways to Find & Verify Industrial Chinese Suppliers of Tools
Don't be worried; you're not alone. The majority of businesses polled in this Global Sources survey said that verifying industrial Chinese suppliers of tools is the most difficult aspect of purchasing tools from the country. When you're checking out potential Chinese suppliers, you're primarily interested in two aspects:
✅ Is the supplier able to manufacture the products you're looking for?
✅ Is the firm a reputable, legitimate business that isn't a scam or on the edge of bankruptcy?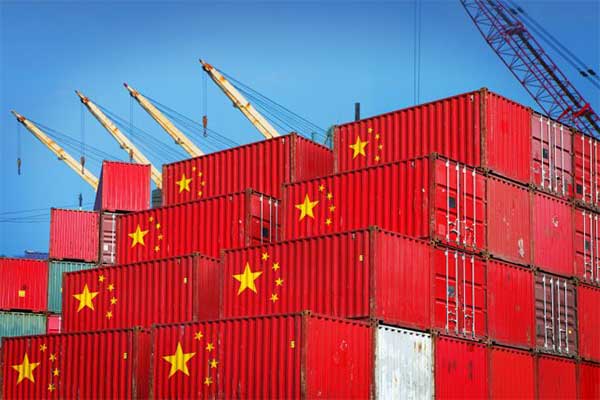 Related Products
Angle-Grinder
Let's get started with some easy and successful ways to answer these two questions.
✅ Use Search Engines and Chinese Supplier Directories to Find What You're Looking for

Check all of their policies (returns, damages, backorders) and make sure they have their contact information and physical address stated on their website while looking at Chinese wholesale websites.
Search for "[company name] + scam," "[company name] + dishonest," and a few variants on Google or Bing. Other distributors and retailers that have had a bad experience with industrial Chinese suppliers of tools frequently try to leave a digital footprint about it.

When you search for the Chinese suppliers' names on multiple B2B directories, such as Alibaba, Hong Kong Trade Development Council, Global Sources and many others, you'll see the profiles they built.
These online platforms are good places to start looking through reviews, getting references, and asking questions but be wary of individuals who are just trying to promote themselves. Look for things like how long the industrial Chinese suppliers of tools have been in their business (it's best to work with someone who has been in the market for at least 2-3 years).

Furthermore, many B2B marketplaces, such as Alibaba's, frequently include verification services, which makes determining whether or not you can trust a particular provider a lot easier. Similarly, Global Sources examines important information about suppliers such as their start date, the number of employees in each department, factory ownership, sales volume, and brand names, among other things.

Also, you may find information such as whether a supplier has recently participated in trade exhibitions using a Google search, which is a great sign that you're working with reliable industrial Chinese suppliers of tools. Attending trade fairs and renting a booth may be viewed as an investment in acquiring new customers.
Attending trade events regularly also indicates that the provider is serious about starting relationships with consumers.
✅ Make a Contact for Industrial Chinese Suppliers of Tools
Most scammers do not give real registration information online in order to avoid being tracked by law enforcement officials. They may, for example, present a fictitious firm address, phone, and fax number, or persuade consumers to contact them only by mobile phone.

Contact the China supplier's landline and request the firm registration number and business license number. If a provider just has a cellphone number and not a landline, an alert should go on in your head. People in China can buy hundreds of mobile phone numbers without any restrictions or limitations. As a result, scammers nearly always use mobile phone numbers rather than landlines.

86 10 3333 3333 is an example of a standard Chinese landline. The country code for China is "86," the area code is "10" (or another two-digit number), and the phone number is eight digits long. Using the area code, you may perform a basic check on the location of the phone number.
✅ Examine the Company's Licenses
Industrial Chinese suppliers of tools must register with the Chinese government to receive a special business registration number. It's too risky to keep doing business with a seller that can't supply you with a special company registration number. Visit their local administrative government website or contact their central Bureau of Industry Commerce to check the registration number.
✅ Request References
Request reference letters from the supplier's bank to check their financial creditworthiness. To check on the supplier's track record for delivering high-quality products, ask for references from previous buyers and don't be afraid to contact them.
Similarly, if you know any other industrial Chinese suppliers of tools, reach out to them and ask for recommendations for any Chinese suppliers they've worked with.
✅ Request A Sample
Request a sample tool, even if you have to pay for it, whether you're purchasing power tools or hand tools. When you have a sample, you will inspect it for quality and make sure it's exactly what you want.
Insist on wiring money to your future supplier's business bank account if you have to pay for the initial sample fee. If they can't give you the stuff, they're obviously not interested in doing business with you.
You should also look at the supplier's Audit Reports (if they're available) for an objective onsite evaluation of their manufacturing and trading capabilities.
Frequently asked questions:
1. Do I need licenses to import from China?
You might need a permit license to import certain goods from China.

2. What is the cheapest way to import from China?
With all additional fees, sea freight is still the cheapest shipping method.

3. What industrial tools does China manufacture?
China manufactures a wide range of industrial tools, including power tools, hand tools, pneumatic tools, and specialty tools.

Conclusion
Finally, once you've established a strong working relationship with reliable and industrial Chinese suppliers of tools, don't forget to conduct routine supplier QA checks to keep track of their ongoing standards.