If you're establishing a retail tool store or just buying wholesale products for the first time, Chinese companies and online Chinese suppliers are good to start from. Understanding the process of acquiring wholesale goods is the first step in purchasing China tools. The more you know about Chinese suppliers and tool makers, the more successful your resale tool company would be.

China has long been referred to as the "factory of the world," with a plethora of manufacturers for a wide range of products. Today, many customers are looking for online Chinese suppliers to place their high and low volume orders; but why online Chinese suppliers? Due to the catastrophic outbreak of the Covid-19 virus in the world, many tool users and customers are looking for online Chinese suppliers of hand and power tools to receive their needed products at a low price and safe and sound.

China also has the world's highest tool manufacturing capacity and is the world's second-largest exporter of tools. Furthermore, many tool brands have their products made in China because it is very cost-effective for small companies that can't manufacture their own products. Online Chinese suppliers and companies based in China are also eager to easily and affordably manufacture prototypes and samples of new products.
Here, we provided a list of online Chinese suppliers of hand tools and power tools. We hope this list is of great help to you.
A List of Online Chinese Suppliers
✅ Ronix
For over 20 years, RONIX has been creating cutting-edge tools to increase reliability and help consumers get the best out of their devices. From hand tools to power tools, all tools are created to make life simpler and operate more accurately, flexibly, and safely.
Ronix's five core values, each of which is important and forms the essence of this company, have been at the heart of their operations at Ronix from the beginning: Diversity, Quality, Reasonable Pricing, After-sales Services, and Professional Behavior.
Related Products

If you go to Ronixtools.com, you'll discover that their manufactured tools are low-cost, user-friendly, and designed to international standards. Ronixtools.com is one of the online Chinese suppliers, which users prefer from over 80 countries worldwide.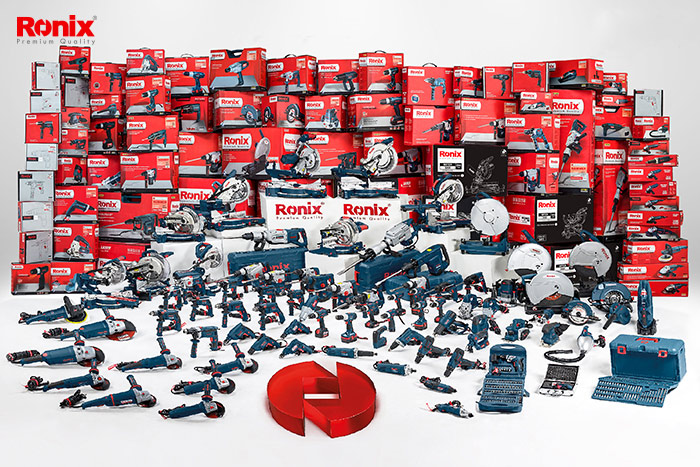 ✅ Made in China
Made-in-China.com (MIC) is a leading e-commerce website that connects international customers with Chinese suppliers. It assists small-to-medium-sized companies in purchasing products from Chinese manufacturers directly. Buyers may use free online services to browse for goods and get offline assistance in visiting suppliers.
MIC has been aiding foreign customers in sourcing products in eight key industries for over 15 years.

For the items they feature on their website, MIC provides excellent service. The "audited" suppliers have been through a comprehensive due diligence process that includes factory visits and product certifications. You can trade safely by using escrow and inspection services in addition to identifying pre-screened vendors.
Its mission is to assist entrepreneurs in obtaining high-quality products from Chinese manufacturers simply and safely.

✅ Alibaba
Alibaba is one of the world's most famous low-cost online suppliers of hand and power tools. It was founded in 1999 and is the world's first online wholesale supplier platform, with hundreds of resources in different categories.

Alibaba's website features tool manufacturers from all around the world. Since the marketplace has so many different brands and vendors, shoppers must research them before making a purchase. Alibaba streamlines shopping tools by allowing users to quickly judge a supplier's trustworthiness based on their rate and rank, purchase volume, customer reviews, and average response time.
✅ Global Sources
Global Sources is a well-known B2B sourcing platform that has been facilitating international trade for more than 50 years. Via trade shows, digital channels, and newspapers, the organization links real customers and confirmed online Chinese suppliers around the world with customized products and trusted market intelligence.

Global Sources launched globalsources.com, the world's first international B2B e-commerce website, in 1995 and now has over 10 million international customers registered. Never one to rest on its laurels, Global Sources Electronics, Indonesia was founded in 2019 to connect China with the Southeast Asian market.
✅ DHgate
DHgate is another one of the well-known online Chinese suppliers. It was established in 2004 and is now one of the world's largest wholesale marketplaces. DHgate is an online marketplace where thousands of vendors sell their products, leading in a marketplace of billions of products across hundreds of categories.

Many DHgate online Chinese suppliers have lower minimum order quantity (MOQ) standards compared to other distributors, which makes them more suitable for customers with lower budgets. DHgate also displays ratings and reviews for each manufacturer and the number of bulk items purchased by their customers, making it simple to choose a reputable one.
Frequently asked questions:
1. Are Ronix-branded tools of good quality?
For over 20 years, RONIX has been creating cutting-edge tools to increase reliability and help consumers get the best out of their devices.

2. What are the core values of the Ronix tools company?
Diversity, Quality, Reasonable Pricing, After-sales Services, and Professional Behavior.

3. Why are Chinese suppliers popular among customers?
Since China is called to be the "factory of the world," they offer products at reasonable prices and satisfying after-sales service.
Conclusion
Visit their official websites to read more about these online suppliers. You will also get discounts if you order the tools from their official websites.