Applicability of Hand Tools Over Time
Chinese hand tools brands: Both humans and their tools have progressed over time. The ancient Greeks, Romans, and Egyptians used hand tools that were somewhat similar to those we use today. In the Bronze Age and later the Iron Age, people modified tool forms and materials to improve their efficiency and longevity.

Hand tools today are more diverse and sophisticated than ever before. If you have a job, you should use a method that is "ideal" for it. Although advanced hand tools make our lives easier today, it's interesting to remember where it all began.

During the industrial revolution, which lasted from the late 18th to the early 19th century, the most significant change in tool manufacturing processes occurred. Tools were traditionally handcrafted in limited batches or one at a time.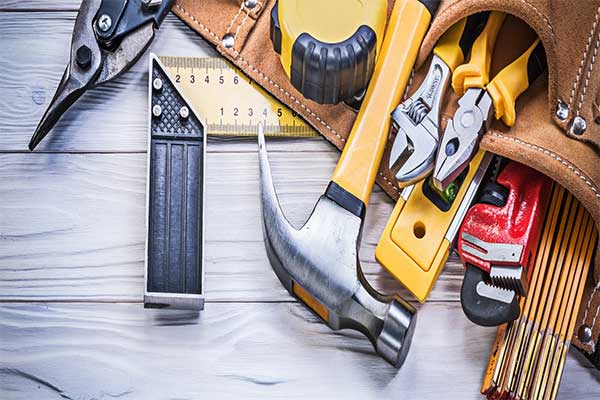 The technical advancements of this period, on the other hand, allowed the manufacture of tools in factories. Companies will now manufacture tools in greater numbers and at a faster pace. Despite the fact that those processing volumes were nowhere near those of today, the process paved the way for today's processes.
Tools are a diverse product category with a large demand. Professionals are still on the lookout for high-quality, cost-effective resources to carry out their business practices, with high demands in some areas and low costs in others. Most shops sell tools on a daily basis, with others relying exclusively on this segment and some classifying tools as a subcategory of larger professional services.
✅ Progress of Tools Industry in China
Thanks to China's labor-intensive position as the world's factory, Chinese hand tools brands have obviously grown during past years, creating an industrial area. China's domestic demand is the at a rate of 25% per year, which seems to be a promising sign, but this high figure is mostly extracted from sales of well-known global brands and high-end goods.

Many of the world's leading tool manufacturers have raced to establish tool manufacturing bases in China since 1987. In terms of raw materials, process technology, and patents for technological innovation, Chinese hand tools have a well-developed manufacturing structure. Furthermore, China's "one belt, one way" policy will hasten the transition of technology and products to other countries.
Despite the fact that multinational firms have a great sales record, the majority of their products are produced in China. Thanks to its various tool-producing firms and factories, China, on the other hand, has an international outlook on the tool industry.
The growth of Chinese hand tools brands has led to the popularity of these products worldwide, and this trend is expected to continue more in the near future. Chinese hand tools' versatility and applicability satisfy the needs of people working in industrial workshops and building sites, as well as a wide range of power tools that can complement the roles and occupations of many homeowners.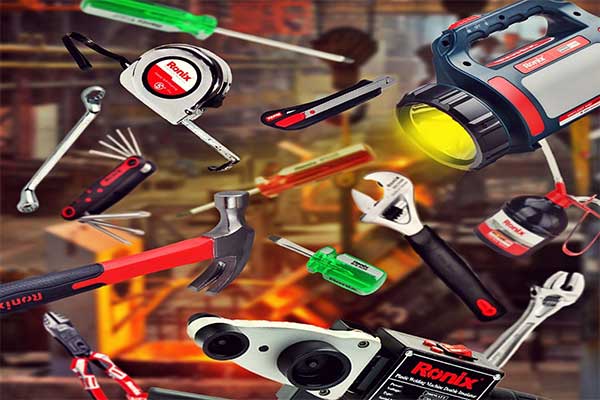 Home hand tools are progressively being viewed as works of art, exhibiting superb craftsmanship, imaginative invention, and human functions. Since hand tools are becoming more common, many Chinese hand tools brands have launched a "Hand Tool Set for Gift" promotion.
✅ Chinese Hand Tools Brands' Outlook Toward Hand Tools
With polished displays and trendy design features, Chinese hand tools brands intend to concentrate their efforts on extending their sales networks into the gift industry. Furthermore, high-end hand tools are expected to gain popularity in this market, expanding past the normal and single-function of changing home equipment to becoming multi-functional for private car and home repair.
There are a multitude of Chinese hand tools brands, all of which are well-known for producing high-quality goods. When it comes to purchasing hand tools, vendors and tool consumers can choose from a long list of brands to find the right Chinese hand tool suppliers.

Among the well-known Chinese hand tools brands are BOSCH, Bosun Tools, Ronix Tools, Hitachi Koki, HILTI, Black & Decker, and others. In addition to the reliability considerations that these leading firms have added to their products, the affordability of their products has become an important feature for the compatibility of these power tools.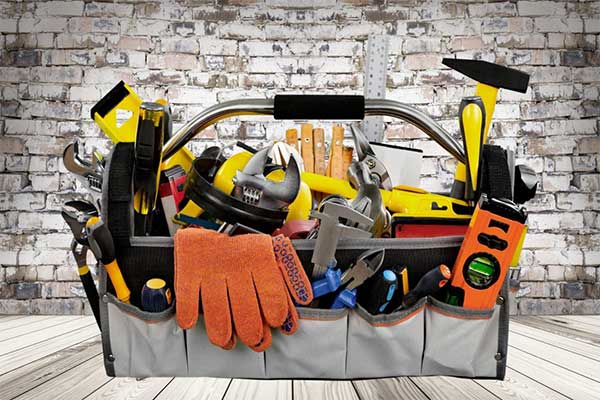 ✅ Ronix Tools Progress in Hand & Power Tools
Ronix is a leading tool manufacturer that was founded in 2004 with an innovative approach to hand and power tool manufacturing. Ronix has put in a lot of work over the years to earn its rightful spot among the world's most well-known tool manufacturers.
Related Products
Today, Ronix is a tool manufacturer with over 2000 different products, including the most diverse tools and technical equipment in the tool manufacturing industry's international markets. Since a wide range of customers, including manual workers, carpenters, technicians, mechanics, electricians, and even all homeowners who may need a basic tool, will benefit from the amazing versatility of Ronix products, Ronix's cornerstone has been improved.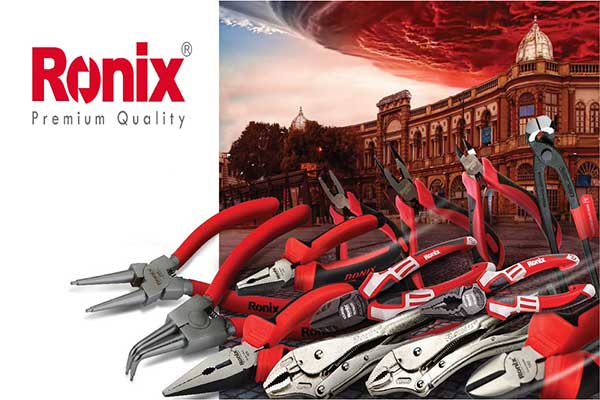 Frequently asked questions:
What are the types of hand tools?
A hand tool is any tool that is powered by hand rather than a motor. Categories of hand tools include wrenches, pliers, cutters, files, hammered tools, etc.

Which are the Best Power Tools Brands in China?
BOSCH, Bosun Tools, Ronix, Hitachi Koki, HILTI, Black & Decker, Hammer Electric Power Tools Company, Great Star Industrial, Jiangsu Guoqiang Tools.

How do I check my hand tools?
Inspect tools for any damage prior to each use.
Check the handle and body casing of the tool for cracks or other damage.
Conclusion
Remarkable Progress of Chinese Hand Tools Brands at the present time is conspicuous, and it is expected that their use and popularity will continue to rise in the near future. Chinese Hand Tools versatility and applicability satisfy the needs of workers working in manufacturing workshops and building projects, as well as a wide range of power tools that can be used for a variety of activities and employment by homeowners.