One of the main differences between humans and animals is that humans could create tools for use in different industries and that was just the start of a big improvement. Throughout history, humans have learned that using tools can lead to a variety of specific jobs so that things can be done faster and more accurately. It can be deduced from the fact that tools have made our lives easier today. These tools have created today's cities and brought people together. Today, we all use tools such as drills, hammers, nails, screws to attach the photo frame to the wall, or tools such as wrenches, inflatable boxes to repair cars and bicycles, etc. These great helpers haven't stayed the same throughout the time and have always been changing and enhancing over time. It all started with hand tools and after the invention of the electricity, power tools were great substitution. Then the cordless tools were introduced and became popular in a short period of time. As time passed, people tend to use cordless tools more than the past due to its portability and lightness. But using one battery to run many cordless tools is known to be one of the greatest technologies that has been designed in recent years by tool experts. Nowadays, more and more people are looking for tools that can be easily carried everywhere. therefore, battery-powered and cordless tools are becoming more and more popular. With the enhancement of technology, the users can only buy one battery and use it for several cordless tools and that is truly revolutionary. All the users can now because they can stick to their budget and still have so many useful tools. The newest one-to-run-all technology is attracting more and more operator's day by day and more popular top brands try to add this technology in their manufacturing line.
How Did It Begin?
The era that we are in today is a famous one that dates back to the 1800s when tools became fully functional, fast and automatic. Rechargeable power tools are a good choice for when you need high mobility and flexibility. Rechargeable tools are usually a little lighter than electric models. Of course, this tool has advantages over cable power tools. The first one is being rechargeable. The main advantage of cordless tools is that it is wireless! Being wireless gives more freedom of action to the operators. With a rechargeable tool, you have the maximum possibility to move freely in any place you like. In a rechargeable device, you are not limited to fixed power sources, and you can easily work many hours with one device. The second advantage is that it needs less space. Having a battery means that your workspace is free of any wires or cables; So, you will need to move less space. Less wire means more freedom and more privacy. Working with cordless tools in high places or scaffolding, which is dangerous and difficult to move, is much safer and easier than electric wire tools. Another great feature is that these cordless tools usually have Less weight. Being light means that the tool puts less pressure on the user. Less weight, especially when you have to hold the tool higher than your head, is a great bonus. For all these reasons, the operators tend to buy cordless tools over power tools. This is even a much more important feature for those who need to carry their tools everywhere and the portability is important for them. But what they need more than one tool at a time?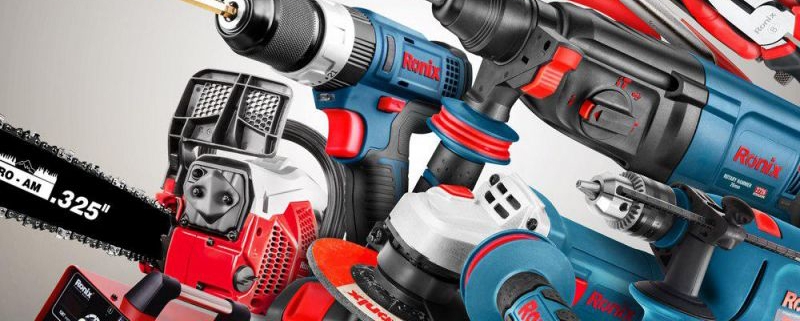 A great solution for a serious problem
Many people started using cordless tools from many years ago and enjoyed its lightweight and portability. But what if the user needed more than one tool at a time? Sometimes craftsmen need to take some heavy tools with them everywhere like those operators who work in height; they need to take all those tools with their batteries everywhere. That was where the new one-to-run-all technology will help the users with its absolute portability feature. It also enables the users to save a lot of money by only paying for one battery but using it for several tools. Remember these products are rapidly replacing other tools since the users have found them really innovative and practical. They can meet all your gardening, grinding, sanding, cleaning, advanced DIY tasks, and so more with the power of only one battery. All of these tools are economical and help the environment; with their energy-efficient batteries instead of normal. Products with the one-to-run-all design are ergonomically designed, beautiful, and functional. Give them a try and you will definitely love them.
What Does Ronix Offer?
Ronix has also joined the race between previous manufacturers of this new technology. The launch of the high-quality lasting series has been great news for Ronixs' faithful customers who waited for pretty much a long time to see this coming. Ronix offers one quality 20V battery and more than ten cordless tools that can work with it in its lasting series. You can feel the comfort and convenience with Ronix!