Summer is coming, and we all are looking for new things to do. You can satisfy your summertime boredom by following and learning jewelry-making tutorials; they are fun to make as summer craft projects. As we all know, accessories are like vitamins to the style. There are some professional tools designed specifically for jewelry-making purposes, like different wire cutters and pliers. Since our latest obsession is necklace making, here we got you covered by a mermaid necklace tutorial.
What Tools do You Need to Start Mermaid Necklace Making?
A must-have tool in your kit. They are used to cut stringing wires, pins, etc. Most people have a pair of these lying in their toolbox; Ronix has manufactured high-quality wire cutters for different professions; tap on the following link to read more about Ronix wire cutters.
Round nose pliers are considered professional since they are only used for jewelry making, and they can't be found in every random tool box. The round jaws are ideal for making simple loops, small or big. For making a large loop, place the wire closer to the handles but place it almost on the tip for a small one.
This plier is considered to be an essential tool in your tool kit. You can easily grip, bend, reposition or snip the jewelry wire with it, and with Ronix needle nose pliers, these will be done fast and safely. Check out the following link.
Teardrop Beads
Gold Spacer Beads
Head Pins
Eye Pins
Gold Chain
Jump Rings
A Clasp
How to Make a Mermaid Necklace Only in 11 Steps
Steps
You need a bottom bead on a headpin for each chain of teardrop beads. As the first step, hang a spacer bead and a teardrop bead onto a headpin.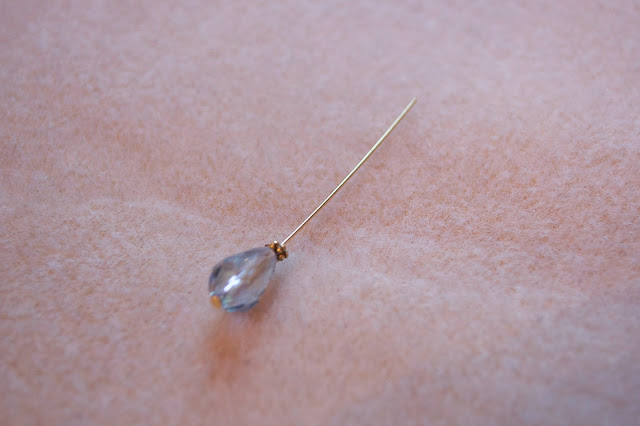 With a needle nose plier, bend the wire 90 degrees.
Cut most of the wire with the wire cutter, leave only a short tail.
Pick up the round nose pliers, grab the end of the tail, bend the wire and form a loop.
String the bead and a spacer head on the eye pin.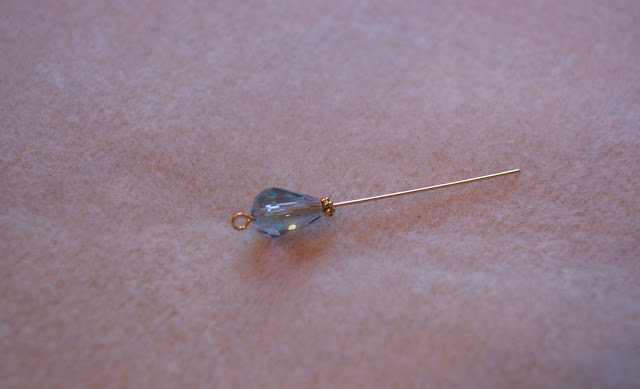 Use a round nose plier again, create a loop just like the first time we did.
Use a needle nose plier to open the loop on one of the beads, then attach the first bead to the second bead's loop and finally shut the loop; keep repeating this step.
With the wire cutter, cut the chain according to your desired length.
Using jump ring and needle nose plier, attach the bead link to the chain's center and do it for all the links.
Use jump rings to attach a clasp to the back of the necklace.
Your necklace is ready!
Thanks to the Reference: http://www.mygirlishwhims.com/2013/05/mermaid-necklace-tutorial.html