Ronix's commitment to providing its customers with optimum performance, long durability, great comfort and fair price-performance ratio has led to the introduction of the long-lasting 89 cordless tools series. The one major turning point that characterizes this series is "one to run all" innovation. One to run all slogan symbolizes the ability to power several tools with a single lithium-ion battery cartridge. This brand-new compatible battery gives you a scope of drilling, cleaning, blowing, vacuuming and etc. As a futuristic company, Ronix has always had an efficient combination of innovative design and high-performance batteries on its horizon. The launch of this series featuring one to run all innovation was a gigantic leap for contractors, craftsmen and tool enthusiast, benefitting them in both time, space and price. Firstly, they don't need to visit the repair shops as much as before to get their lithium-ion batteries repaired and also when they're done getting over one of their tasks, they can easily take the battery out and put it in another tool. This long-lasting series includes 11 different tools (3 gardening tools, 3  Drilling tools , 2 grinding tools, 1 saw, 2 driving tools), varying in type, size and functionality, which are powered by a mutual 20V/2Ah or 20V/4Ah battery.
Gardening tools
With the cordless and lightweight Ronix design hedge trimmer you can smoothly and effortlessly hedge cut and cut through the branches up to 17 mm. The supplied battery on this device is compatible with 20-volt lithium-ion tools from long-lasting series for DIY enthusiasts and gardeners. In terms of gardening you can also use high torque Ronix grass trimmer, which provides 8500 RPM no load speed. This ergonomically designed device is ideal to trim extra grasses and thanks to its 30cm cutting width and durable blades, it ensures a neat and tidy finish to your lawn. When you're done trimming and hedge cutting, it's time to get rid of the remains or generally leaves and garden debris. The leaf blower (8922) is the third member of gardening tools among long-lasting series, which you can turn to. This lightweight cordless device with an air speed of up to 45m/s allows you to keep your walkways, patio and small garden thoroughly clean of waste and foliage.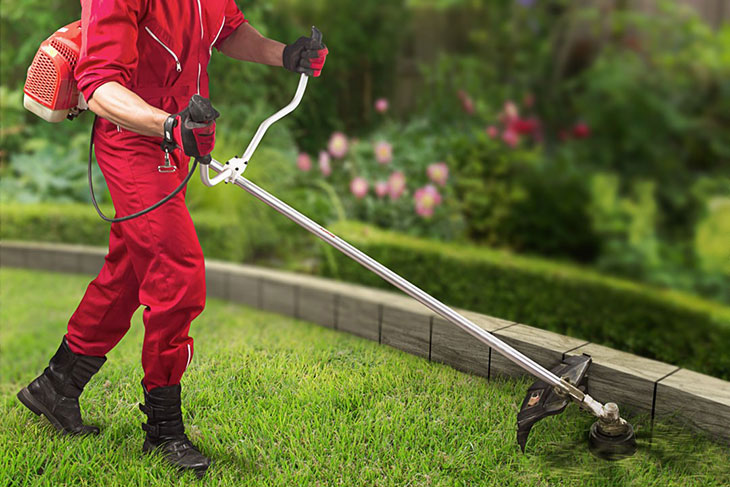 Drilling tools
Whether you're undertaking a heavy-duty hammer drilling task at a construction site or you're making, assembling, or repairing a piece of furniture at home, you need a companion for your drilling tasks. Ronix 8910-8910K cordless rotary hammers (differing only in numbers of accessories) from the long-lasting series can even challenge the corded counterparts with providing 2.2J impact energy. The highest precision at the least vibration on the job is the other strengths of this device, which are provided thanks to the adjustable 360-degree auxiliary handle. Speaking of capability and versatility of this compact and cordless power pack, we can point to the 13 mm drilling capacity in steel, 22 mm in concrete, and 28 mm in wood. For smaller-sized intensive projects in the rugged job sites, Ronix has produced two different types of driver hammer drills. Ronix 8905K brushless driver hammer drill allows you to switch between driving, drilling, and hammer drilling modes to tackle from the softest materials to the hardest ones, such as brick, mortar, concrete blocks, and also metals thanks to the 21+3 torque clutch settings. The torque and speed are adjustable according to the application and material. Try to set high speed (up to 2000 rpm) for better efficiency and low speed for higher torque (55 Nm). You can easily have optimal brightness in the work area, using the work light located under 13mm keyless metal chuck. Thanks to the locking function, the single sleeve metal chuck guarantees you a tight grip on the drill bit, that prevents it from wobbling during the work. The third product of the 3-in-1 drilling tools is Ronix 8900-8900K brushless driver hammer drills. The less powerful version of 8905K is versatile enough to go from driving screws to drilling in tough materials. The robust motor of this device delivers up to 1700rpm no-load speed, up to 25500bpm impact rate, and maximum torque of 45 Nm. These characteristics are enough to get any DIY project or semi-intensive task done thoroughly.
Grinding tool
With the max speed of 8500rpm, Ronix cordless angle grinders (8901- 8901K) are well suited for sharpening, cutting, grinding, removing rust and surface preparation. The lightweight (1.65 Kg) devices feature a side handle for improved control and comfort for left-handed users. In case you needed more precision in your cutting and grinding tasks, it's time to turn to Ronix 8908 brushless die grinder. This powerful but lightweight and compact grinder provides high power and speed thanks to its 20000rpm motor. The 6 mm collet size allows you to access quickly and efficiently hard to reach space to perform your sanding, grinding, or cutting tasks.
Driving tools
To double or triple the progress speed of your DIY projects, product assembly, and installations you need to loosen or tighten numerous screws, lug nuts, large bolts, and frozen or rusted fasteners. To help you with that, Ronix brushless impact wrenches are here for you. Ronix impact wrenches (8906-8907) both deliver high torque and speed, which are adjustable per the application. You also have a clearer view and can cover a wider working range because of the work light on these devices.
Saw
The brushless Ronix 8902 circular saw is the final tool in the long-lasting series to introduce. For more experienced users who are looking for a device with a high-performance motor to deliver aggressive cutting, this lightweight (2.7Kg) cordless circular saw with a no-load speed of 500 rpm is ideal. The beveling shoe can pivot up to 50 degrees for different cutting applications and also it guarantees a specific cutting performance at each angle.
One to run all
The major benefit of this series is the mobility, the low weight, and a common 20V battery pack as the power supply with 2 Ah or 4 Ah amount of energy charge in each battery. Thanks to this lithium-ion battery pack you can roam freely in your workplace and do your tasks until your battery runs out of juice. To know the remaining energy in your battery, the battery pack has a charge indicator light. This kit comes with 3 different fast chargers, varying in electric current (20V fast charger, Output:22V 2.2A / 20V fast charger, Output:22V 4.5A/ 20V fast charger, Output:22V 4.5A (Dual Model)). Throw away your old and easy-discharge battery, arm your device with our battery, and complete your tasks for all eternity.
Visit this page: power tools company