Whether you want to hang a frame on your wall or repair your car's gearbox, you'll need a collection of tools to get the task done. Basic tools such as a hammer, screwdriver, and measuring tapes are required for most household tasks and maintenance, but if you want to work on your own automobile, have a large yard, or manage a garden, you may need industrial Chinese tools in heavy-duty projects.
Professionals and tool specialists understand that investing in industrial Chinese tools in heavy-duty projects is a smart career decision. It's what distinguishes hobbyists from professionals, and the tools we are going to introduce in this blog are genuinely exceptional.
Should a construction worker use the same tools as someone working on a home improvement project in their garage?
Both are admirable efforts, but they necessitate completely different approaches and tools. So, what are the good points of investing in professional power tools if you're a professional?
Professional power tools are made of better materials.
Professional power tools last for a longer time.
You can get your work accomplished much faster using professional power tools.
Related Products
A list of five best power tools and the most well-known industrial Chinese tools in heavy-duty projects
✅ Industrial Chinese Tools – Number one: RONIX 2802 Top-quality demolition hammer
The Ronix 2802 High-Quality Demolition Hammer is a powerful power tool for heavy-duty demolition work. This demolition hammer is just 25.5 kg in weight, making it a lightweight, user-friendly tool with adequate strength.
It can generate a maximum impact rate of 1620 BPM due to its exceptional lightness, which is an excellent record for a demolition hammer, given that most of its competitors have a lower BPM rate. Users can hold a powerful tool with exceptional heat dissipation thanks to the die-cast magnesium alloy housing, double anti-vibration system, and 1750W durable motor. Check out Ronixtools.com to find more about this top-quality tool.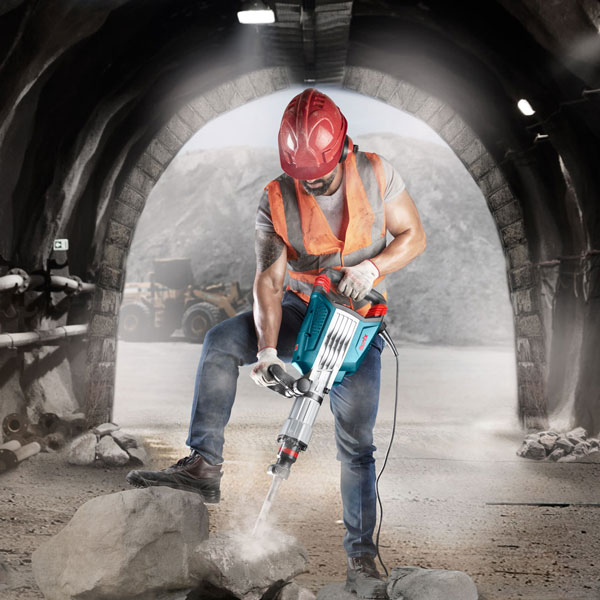 ✅ Useful Industrial Chinese Tools in Heavy-duty Projects – Number two: RONIX 2712 Top-quality ROTARY HAMMER
Ronix 2712 Professional Rotary Hammer is the answer if you need a heavy-duty rotary hammer with a robust engine and a flawless mechanism. The 720W motor of this Ronix rotary hammer produces a no-load speed of 12500RPM, a 0-4500BPM rate, and 3JOULES of impact energy.
The Ronix 2712 Professional Rotary Hammer includes four operating modes: drilling, hammering, drilling, and hammering with rotation; these modes transform this rotary hammer into one of the top Chinese industrial tools. For additional information on this Ronix topline product, visit Ronixtools.com.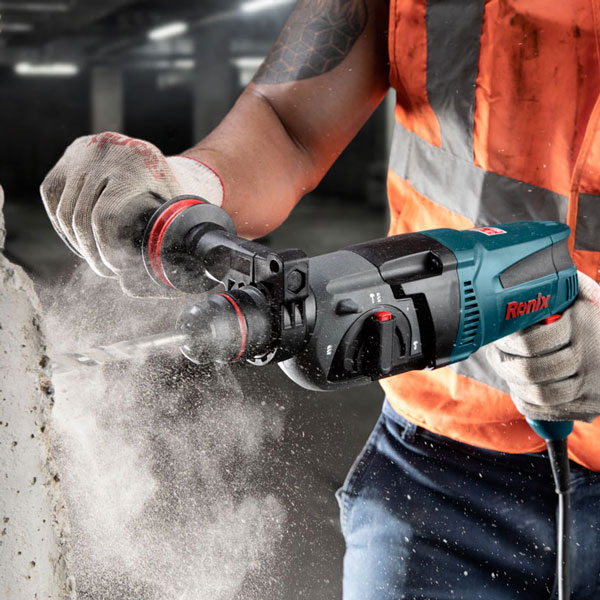 ✅ Useful Industrial Chinese Tools in Heavy-duty Projects – Number Three: Hitachi DS18DBFL2 18V Cordless Lithium-Ion Brushless Driver Drill
Hitachi's DS18DBFL2 Driver-Drill is one of the greatest industrial Chinese tools, using Hitachi's Brushless motor technology, which offers more power to the motor by avoiding excessive energy waste due to friction and heat.
Hitachi's unique ergonomic design is included on the tool's body, making it very well-balanced and comfortable to use for extended periods of time. It includes a 22+1 stage clutch with 22 torque levels and a drilling mode, so you can drill with accuracy and power in wood, plastic, mild steel, and aluminum. To find more about this heavy-duty and professional power tool, check out https://www.metabo-hpt.com/us.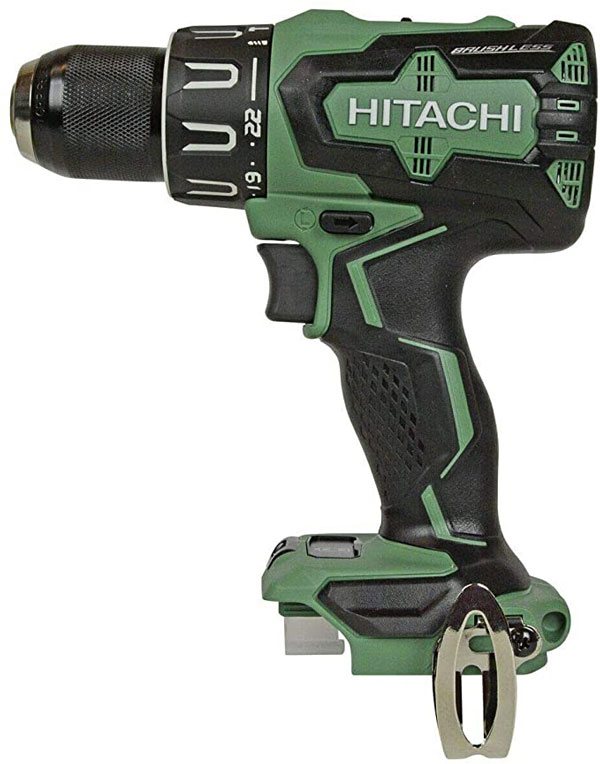 ✅ Useful Industrial Chinese Tools in Heavy-duty Projects – Number Four: POPOMAN Cordless Circular Saw, 4300 RPM, 20V 4.0Ah
The device (machine + battery) is only 4.8 pounds, making it small and light enough to use with one hand. Because of the saw's battery-powered design and lightweight, it's simple to move and use outdoors.
The small copper motor spins at 3500 RPM, delivering excellent performance. You can cut for nearly an entire day with a one-hour fast charger.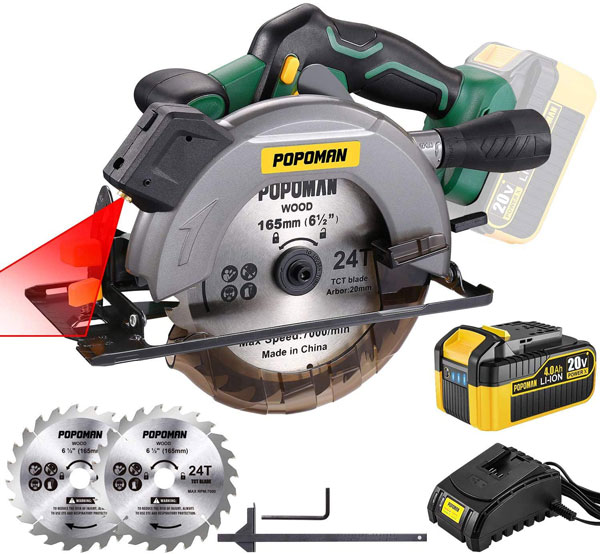 ✅ Useful Industrial Chinese Tools in Heavy-duty Projects – Number Five: Novia 1 In. Pinless Air Impact Wrench
Thanks to its pinless impact mechanism, this impact wrench's light yet durable aluminum housing allows you to operate at top performance with no vibration. A simple reverse valve for quick direction changes, an 8-inch anvil for extended reach into deep wheel wells, and an auxiliary handle for positive control are just a few of its features.
This impact wrench has three forward speeds and three reverse speeds, making it an excellent tool for any car mechanic or metal worker to have on hand.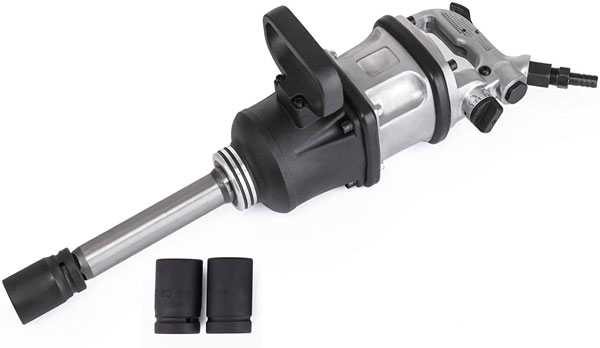 FAQ
what are the best power tool brands in China?
Ronixtools.com is known to be one of the best power tool brands in China's market.

What are some of the best Chinese tools' suppliers and distributors?
Alibaba.com, Made in China.com, and Global Sources.com are the top three power tool distributors in china's market.

Does Ronix manufacture any tools in Germany?
Ronix-branded hand tools are manufactured in Germany, but its power tools are outsourced to China
Conclusion
Finally, depending on your occupation, different tools are available to you. We've put together a list of best industrial Chinese tools available in the market; they're all high-quality and affordable. Making decisions is totally up to you. We hope you have found this article informative.