Industrial Chinese tools for gardening projects are purchased more and more every day; but why?
In recent years, China's demand for landscaping and gardening products has increased. Aesthetics and environmental concerns are driving this shift in market choices. As the economy changes toward environmentally friendly businesses, customers' perceptions of gardening are changing, and industrial Chinese tools for gardening projects are becoming more popular every day.
Asia-Pacific cultures are integrating gardening into their lifestyles as it grows more popular as a leisure activity. Gardening is becoming more popular in China as a therapy for real-life escape. Today, because small gardening activities are both a hobby and a source of stress relaxation, industrial Chinese tools specialized in gardening are being purchased more by gardeners and garden lovers.
The growing popularity of "Do It Yourself (DIY) gardening" provides a fresh perspective for Chinese middle-class customers. Small-scale gardening and gardening activities are widely regarded as a calming and pleasurable approach to keep one's mind at ease. Due to the mentioned reasons, industrial Chinese tools for gardening projects are becoming increasingly popular.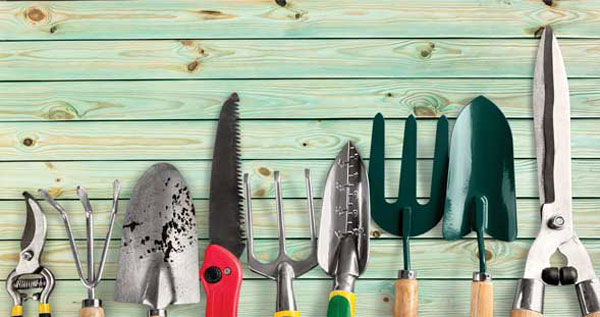 There Is a Competition in the Production of Industrial Chinese Tools for Gardening Projects
According to a survey conducted by Intelligence Research Group, the number of Chinese hand tool firms manufacturing industrial Chinese tools for gardening projects has risen from less than 185 thousand in 2015 to more than 650 thousand by 2020.
The great majority of these Chinese manufacturers are small to medium-sized firms with small manufacturing sizes. Only 9,280 companies in the industry have a market value of more than $10 million, representing fewer than 2% of all companies. Gardena, Worth, and ARS are among the most well-known global companies in China's gardening tools sector.
Related Products
Four Well-known Manufacturers of Industrial Chinese Tools for Gardening Projects
✅ RONIX
Ronixtools.com is one of the best garden tool manufacturers with a long history of producing and supplying a wide range of tools. Because Ronix Tools Company has a wide range of goods, many suppliers worldwide prefer to import Ronix-branded gardening tools. Furthermore, Ronix's reliability is gauranteed thanks to the quick shipment of the goods it offers.

✅ WORTH
Worthgardening.net is a major eco-friendly manufacturer of industrial Chinese tools for gardening projects. This company specializes in gardening tools research & development, manufacture, marketing, service, and retail operations. The firm focuses on its excellent quality and strong price-quality ratio to get market awareness.
Aside from that, the company's position as an international firm distinguishes it from domestic competitors and aids it more in attracting customers.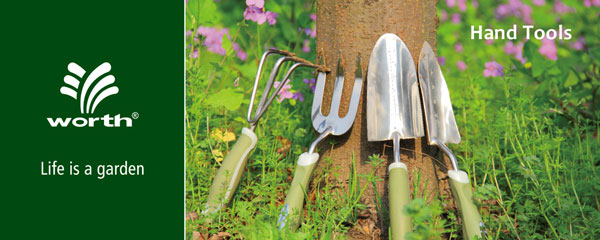 ✅ GARDENA
Gardena.com is a popular manufacturer of industrial Chinese tools for gardening projects. This company specializes in creating, developing, and manufacturing high-quality gardening tools and equipment. It was established in 1961. Tmall and JD have flagship stores there. Customers love GARDENA's tools since the majority of their tools receive more than 95% positive feedback.

✅ ARS
Arscorporation.jp, as one of the top manufacturers of industrial Chinese tools for gardening projects, has been devoted to the development of modern tools using innovation since its establishment in 1876. This firm continues to push the boundaries of uniqueness and innovation to manufacture high-quality cutting tools, resulting in the highest degree of customers' satisfaction and a positive impression.

Top Industrial Chinese Tools for Gardening Projects
Here are the top five industrial Chinese tools for gardening projects that are specifically designed for gardening and similar activities:
The Worth Garden Hand Trowel is composed of high-quality stainless steel to prevent breaking and corrosion, and it features a rubberized handle with a soft grip for a pleasant and stable grip while reducing hand fatigue. To help in planting depth measurement, the toughened blade features both English and metric scales.
WORTH Deluxe Bypass Pruner
The Worth Deluxe Bypass Pruner is a high-quality pruning shear that features a comfortable grip and precision cutting. These 2.1 in. blades made of Japanese SK5 steel and feature a durable chrome finish can provide years of corrosion-resistant cutting.
The stainless-steel spring assists the blades in re-opening after each cut, allowing the user to rest their hands, and the pruner blades are secured by a safety lock while being transported or stored.
Ronix 4553, 4554, 4555 Brush cutters
The new series of Ronix Brush cutters are among the best industrial Chinese tools for gardening projects that can cut through thickets lawns. They can also cut in hard-to-reach areas that larger machines can't. On the other hand, most brush cutters are difficult to use, and if you have to clear a large area, you may become exhausted. As a result, this brush cutter would be one of the greatest choices for retailers that want to buy Ronix garden tools in bulk.
ARS HS-KR1000 Professional Hedge Shears
There is a difference between hedge shears, as the ARS HS-KR1000 demonstrates. Like a scissor, this ARS-branded instrument makes perfect cuts. If you're looking for the top hedge shears that will give you the best and healthiest cut, look no further.
GARDENA Mechanical Curved Garden Saw
A hook for cutting branches, an eyelet for safe and handy storage, and a hook for removing cut branches are all included in this tool. The saw is 12.4 inches in length.
The Gardena 300PP Mechanical Curved Garden Saw is rust-resistant and features a hardened chrome-plated surface. A safety clasp on the handle of the combination mechanism generates a rigid lock.
FAQ
What are the most widely used gardening tools?
Gardening hand tools include shovels, spades, pruning shears, and garden scissors, among many others.

What company makes high-quality gardening tools?
Ronix brand offers a wide range of gardening equipment that are both high-quality and reasonably priced.

How many different kinds of gardening tools are there on the market?
According to the Mega list, there are 53 different types of gardening tools on the market today.
Conclusion
We've given you a brief summary of four of the most popular Chinese companies manufacturing industrial Chinese tools for gardening projects. We also identified five of these successful firms' best-selling gardening tools. Depending on the sort of job you want to do, you make a decision. I hope you found this blog useful.