China manufacturing and Industrial Chinese suppliers of tools are known for having low labor and manufacturing costs, higher production capacity, and great business expansion opportunities, so it's no surprise that people refer to it as the "world's factory."

Industrial Chinese suppliers of tools export more manufactured tools than any other country, so it's no wonder that China is the market leader in the tools industry. The following are only a few examples of Chinese made tools:
💠 Hand Tools
💠 Power Tools
💠 Pneumatic Tools
💠 Specialty Tools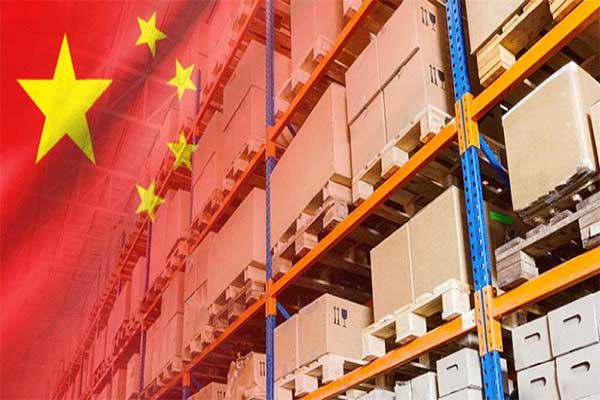 Pros and Cons of China Manufacturing
There are several advantages and disadvantages to think about before beginning to source tools from China. Since having the right provider is critical to your company's future, you must make the best possible decision.
Related Products

Here are several reasons why your tools can be made in China:

✅ Lower production costs: The most major benefit of manufacturing your tools in China is that you can reduce production costs without lowering production volume. This ensures you can increase your profit margin and spend more money on other areas of your business.

✅ Market expansion: One of the major advantages of manufacturing in China is the ease with which you can expand your business into new international markets. If your tools are made in China, there's a good possibility that people there will be interested in them.

✅ High production in a short time: Industrial Chinese suppliers of tools are capable of producing huge orders of tools in a very short period of time. This is due to China's ability to afford low-cost labor and its large factories, which actively mass-produce different tools.

✅ Several manufacturers to pick from: If you decide to have your products manufactured in the United States, you cannot have much of choice in choosing your own manufacturer. You can pick and choose the manufacturer which is appropriate for your business in China because there are so many different industrial Chinese suppliers of tools manufacturing various types of tools.

Although there are many advantages to using Chinese manufacturing companies, there are also several disadvantages to be aware of.
Below are some of the most significant disadvantages:
✅ Communication and language barriers: If you don't speak the Chinese language or you can't understand the culture, manufacturing in China can be extremely difficult. If you are unfamiliar with Chinese language, it is recommended that you hire a translator to make the process simpler. When dealing with Chinese people, keep in mind that their business culture differs significantly from that of the West.

✅ Quality management: When working with industrial Chinese suppliers of tools, creating and ensuring a high-quality product is extremely challenging. You don't travel to China too often, so you have no idea how good the products are. You might get an impression from the samples, but you won't know for sure until the final product is made and delivered.

✅ High MOQ: Since China has so many factories that rely on mass production, they expect a high minimum order quantity (MOQ) when negotiating with foreign companies. If the company has been unable to accommodate this, you will need to negotiate with the suppliers or look for a new one of those industrial Chinese suppliers of tools.

✅ The 'Made in China' stigma: More people are choosing to make their goods locally or internationally, and industrial Chinese suppliers of tools will use this to attract buyers. However, people continue to purchase tools made in China, so it isn't a deciding factor.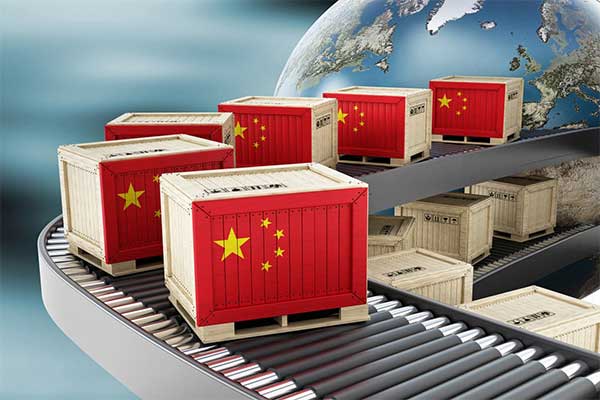 How to Find Industrial Chinese Suppliers of Tools
Finding industrial Chinese suppliers of tools that suit their brand, deliver a fair price, and produce high-quality tools can be challenging for many businesses. It's a smart idea to know what product you want to be made, the materials you want to use, the price you want to sell it at, and how many you want made before you start looking for industrial Chinese suppliers of tools.
There are many ways to find industrial Chinese suppliers of tools, including:
✅ Online Resources
💠 Alibaba
Alibaba is a global business-to-business platform where companies can find and communicate with Chinese suppliers. While it is by far the most commonly used website for finding Chinese manufacturers, it has a reputation for having a large number of low-quality suppliers.

💠 Made in China
Another website that connects businesses to Chinese suppliers is Made in China. If your company is looking to import industrial tools and spare parts, Made in China is a good option because it offers inspection and reporting facilities.

💠 Global Sources
While Global Sources is Alibaba's biggest rival, it lacks trade insurance. It does have a ranking system and ratings but read them carefully to ensure that you find a reputable online manufacturer.
✅ Trade Shows
Attending China's most famous trade show, the Canton Import and Export Fair, is one of the best places to find industrial Chinese suppliers of tools. It is held twice a year in Guangzhou and is divided into three sections: the first is electronics, the second is home decoration and household products, and the third is clothes, accessories, textiles, and office supplies.

However, if you are unable to visit a trade show in China, Chinese suppliers attend trade shows in the United States. Trade shows provide an excellent way to visit prospective manufacturers in person, obtain information directly from them, and compare suppliers in person.
✅ Trade Magazines
There are a variety of trade magazines and publications that can provide you with a list of possible Chinese vendors or distributors.
✅ Sourcing Companies
A sourcing company is a third party that assists a company in finding product manufacturers or vendors. These firms will help you find the best supplier for your needs. A good sourcing firm should have a system in place for finding a low-cost manufacturer that produces high-quality goods.
Chinese Manufacturing Regions

China is home to seven of the world's ten busiest ports, with the majority of industry centered in the country's major cities, economic zones, and trade hubs. Here are four of China's biggest manufacturing centers:
✅ Shanghai
Shanghai, on China's central coast line, is one of the world's busiest ports. Tools, electronics, automobiles, networking devices, and steel are the major items made in this city
✅ Guangzhou
Guangzhou is located near Hong Kong, and it is one of China's largest port cities, and its port is serving as the city's economic center. Guangzhou is known for producing a wide range of products, including car parts and fashion accessories.
✅ Shenzhen
Shenzhen is the world's electronics production center and home to the world's second-busiest port. The city's largest industrial sectors are computer and technology manufacturing, electronics, and telecommunications.
✅ Ningbo
Because of its proximity to Shanghai and a port, Ningbo's manufacturing industry is rapidly expanding. Textiles and garments, electrical equipment, iron, steel, and biological medicine are all manufactured there.
Frequently asked questions:
1. How do I find a reliable supplier in China?
You can find reliable suppliers from Alibaba, Global sources, trade shows, trade magazines, etc.

2. Is it safe to purchace things from Alibaba?
Alibaba.com itself is not a scam. It's the first-largest B2B platform.

3. Which cities are dedicated to manufacturing tools in China?
Shanghai, Guangzhou, and Ningbo are specialized in manufacturing power tools and hand tools.
Conclusion
It can be difficult and stressful to have your tools made in China. We hope this article has been helpful in your cooperation with industrial Chinese suppliers of tools.