Guidance
Four Best Websites for Bulk Buys Online
Thanks to technological developments, engaging in imports and sourcing the products abroad is possible through bulk buys online. It is no longer necessary to organize complicated and expensive business trips to other countries and contact suppliers. Also, even bulk buys through eCommerce, which is considered fast and cheap, has disadvantages and sometimes could be along with nasty surprises.
Contents
• Alibaba
• Global Sources
• DHgate
• Costco
• Frequently Asked Questions
• Conclusion
Through bulk buys online, you will get fantastic deals on almost every kind of product. There are a variety of notable websites that deliver excellent sales, either directly from the seller or from wholesalers that mainly sell to other companies. Some of these websites have large minimum order amounts, making them suitable for stocking an online store. Others just have low premiums, allowing you to buy usually overpriced electronics or home products at even lower prices.
Ronix is one of the tool suppliers with an excellent background in tool manufacturing and supplying a wide diversity of tools through bulk buys online. As variety in products is only one of Ronix Tools Company's strengths, a large group of tool users, including manual workers, carpenters, technicians, mechanics, electricians, even all homeowners who may need a simple tool, can enjoy the impressive functionality of Ronix products.
Besides, due to the fast shipment of the goods provided by Ronix, the reliability of Ronix is guaranteed.
Some of the main directories you can check out when looking for your necessary tools include the following. These are some of the best sites for bulk buys online, whether you simply want to find a bargain or if you plan on buying items to resell.
There is list of four popular directories in the following:
• Alibaba
Alibaba is the world's largest retailer and e-commerce company. It is a Chinese multinational internet company. Alibaba is one of the most popular Chinese e-commerce sites on the internet, known for offering business-to-business (B2B), business-to-consumer (B2C), and consumer-to-consumer (C2C) services.
On the platform, you can find almost every substance imaginable. You can buy ten handbags for your online shop or a pound of dried shiitake mushrooms here.
Alibaba, like other major e-commerce websites for bulk buys online, basically involves a group of individual vendors that deliver their goods across the web. The distinction with Alibaba is that many of the vendors are actually suppliers, which explains why the costs are so much cheaper than elsewhere.
Many of the suppliers on Alibaba, like many bulk shopping platforms, demand that you purchase a certain amount of their goods before doing business with them. The lowest-priced products usually have a broad minimum order.
However, if you are able to spend a little more, you can purchase single objects or a lower minimum number of pieces. Minimum orders on Alibaba are typically higher than those on other bulk wholesale websites.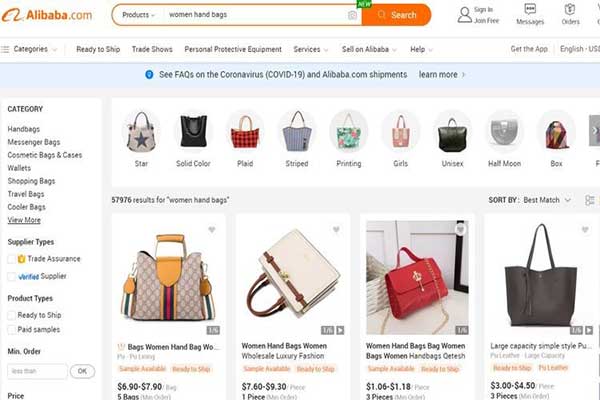 • Global Sources (the same people who run the trade show).
Global Sources is a Hong Kong-based specializing in both bulk buys online and offline B2B transactions. The majority of the company's revenue is generated by tradeshows and its online marketplace. Manufacturers, exporters, and wholesalers make up the vast majority of retailers on Global Sources.
The website works in a similar way as Alibaba does, in that you call the suppliers directly to inquire about putting a bulk order. Ordering fewer products will result in a higher price, whereas larger orders will result in a better value. The minimum number of items you can order at one time from Global Sources ranges from one object to thousands of pieces.
The suppliers that work with Global Sources have a diverse variety of materials. Electronics, trendy accessories, car parts, hardware, and home supplies are among the most popular products on this website.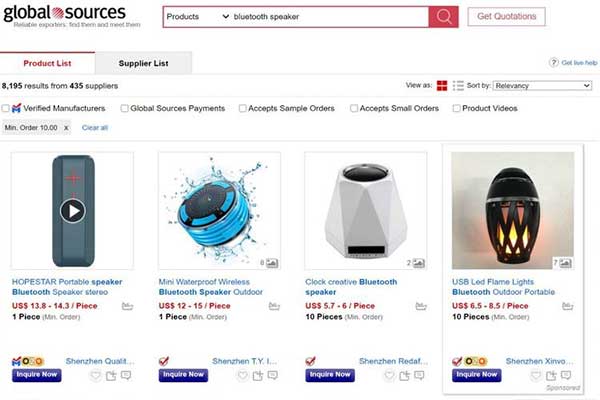 • DHgate
DHgate is another Chinese e-commerce marketplace that offers both B2B and B2C services. DHgate's suppliers are mostly small to medium-sized Chinese businesses that deliver goods at wholesale prices.
Though DHgate's products aren't as diverse as those on Alibaba, it still has a large selection of low-cost products. Clothing, lifestyle accessories, electronics, and outdoor equipment are among the most common product categories. The price of an object is determined by the number of items ordered, with greater orders receiving a lower price.
As a customer, DHgate has a superior service than other major bulk buys online platforms such as Alibaba and Global Sources. For instance, the purchasing process is more user-friendly.
On Alibaba and Global Sources, you must position your order directly with the vendor. However, on DHgate, you can simply place an order via the website, similar to other common e-commerce sites such as Amazon.
Another benefit of DHgate is that it has products available with a smaller minimum order quantity than Alibaba. While many retailers on Alibaba ask you to purchase hundreds, if not thousands, of goods when making an order, many companies on DHgate have minimum orders of 10 to 20 products.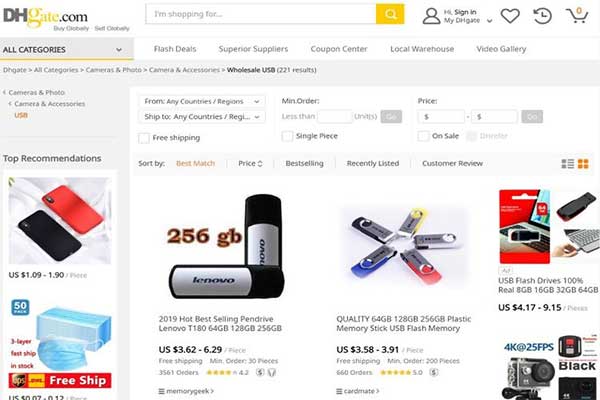 • Costco
Costco is an excellent choice for bulk buys online to purchase grocery, paper, and plastic items for the home or office. Clothing, luggage, and electronics are among the many items sold at low prices at the big box wholesale warehouse club. However, the majority of the bulk goods are food and household products.
One advantage of ordering from Costco's website is the quick shipping times. Depending on your place and what you buy, you may expect your products within two days or even same-day delivery.
Costco provides a marketplace for shoppers to directly buy bulk products, as well as the Costco Market Center portal, which specializes on business orders. The majority of the products on the company website are packaged for resale, as well as materials that will be beneficial for many small and medium-sized businesses.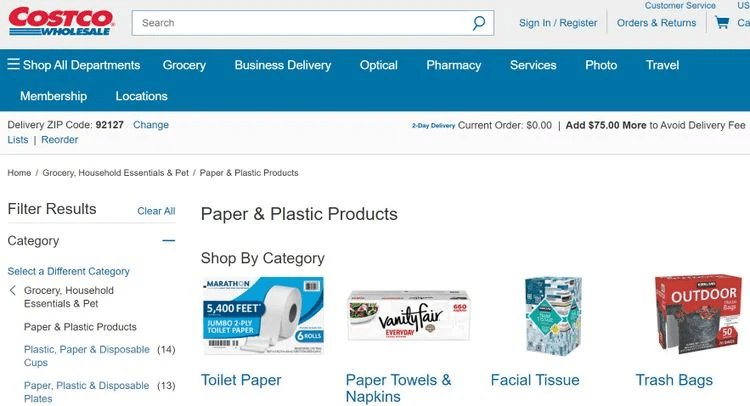 Frequently Asked Questions
Which Bulk Marketplace Is Best for You?
Choosing the right place to shop for discounted bulk products is entirely dependent on the requirements

How do I find bulk buys online?
The best way to locate online retailers is to Google the business that makes the product you want to sell.

What are the main directories for bulk buys online?
Alibaba, Global Sources, DH Gate, Costco, AliExpress
Conclusion
Through these popular websites, you only need to type the name of the product you're looking for; for example, power tools, hand tools, or cordless tools, and the directory will return the names of tool suppliers, prices, and minimum quantities – more on that moment. Of course, each directory works a little differently, and you can navigate them much with a typical search engine.