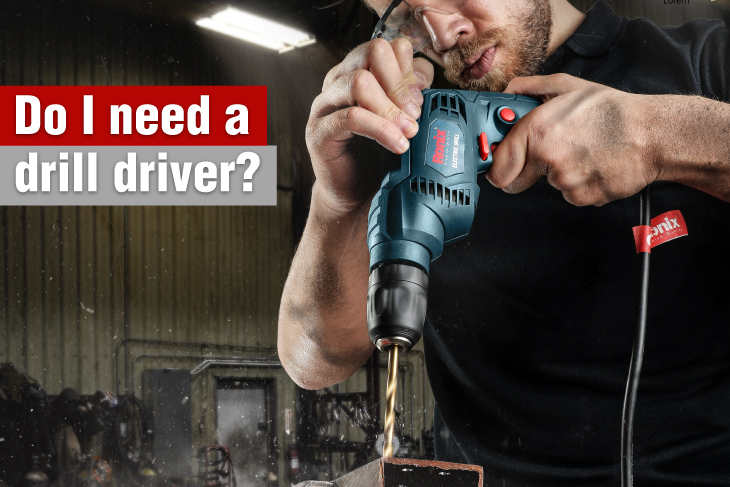 Why do you need a drill?
Hi, this is Taylor Miller and I have my own tool shop in Manchester. 90% of people don't know if they need a drill driver or impact driver. I am writing this article to inform you about drill drivers and their differences with impact drivers. I hope you find it useful.
Just like the other tools in your toolbox, a drill driver will be needed. Impact hammer drills and impact drivers do the same things but in different situations. You might ask: What is a drill driver? What is the difference between an impact driver and a drill driver? Is it necessary to buy a drill driver if you already have an impact driver?
Drill drivers are one of the tools that can be used in almost every DIY activity. But you should know how to work with them properly.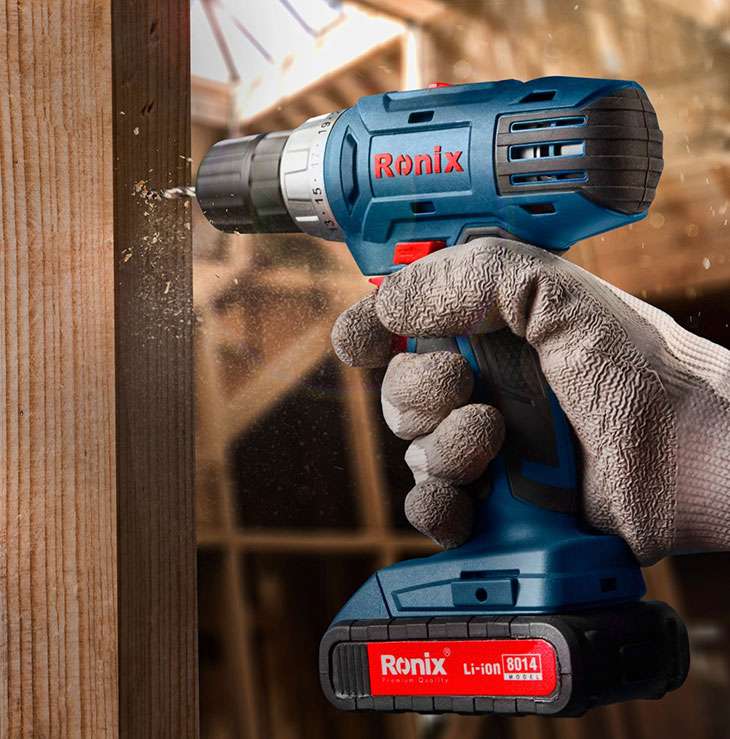 Drill drivers deliver lower torque than impact drivers; but don't confuse them with hammer drills, which deliver strikes. When you are choosing an impact driver or a drill driver, don't forget to consider if your tool has a brushed or brushless motor. A brushed motor is less efficient than a brushless one. Brushless motors work without friction, so more power will be delivered.
The motor operates with more precision, you can control the power, less heat will be produced during use, and it cause a longer-life for battery. Additionally, brushless tools need less maintenance. Because of the frictions of a brushed tool, some parts of the tool may need to be replaced. It is good to mention that these tools with brushless motors are more expensive than the tools with brushed motors. If you are a professional and you need to use your tool every day and for heavy-duty applications, it is better to buy a tool with a brushless motor. If you are not a professional user and you just need this tool for your DIY activities, buying a tool with a brushed motor can be practical and helpful for you.


Drill drivers are power tools, they can be corded or powered by a battery. By losing their cords they will be more handy, compact and lightweight. Corded drills are more powerful. If you don't have an extra battery, your project can be interrupted. Some of the drill drivers have only one speed level and one switch but for the other models, you can set the speed and torque for two modes: drilling and screw driving. The low-speed for drilling mode and the high-speed for screw driving mode. The head of a drill driver has a keyless or keyed chuck to hold the bits. The keyed chucks have the potential to be lost; that is why keyless chucks are more popular. With a keyless chuck, you can change the drill bits faster. Drill bits can be changed when you need. Different bits with different sizes are available for different projects like drilling into wood, brick, concrete, etc. Most of drill drivers have a clutch setting to adjust the torque; this can help you to control the drill from damaging the materials. 

Visit this page: power tools company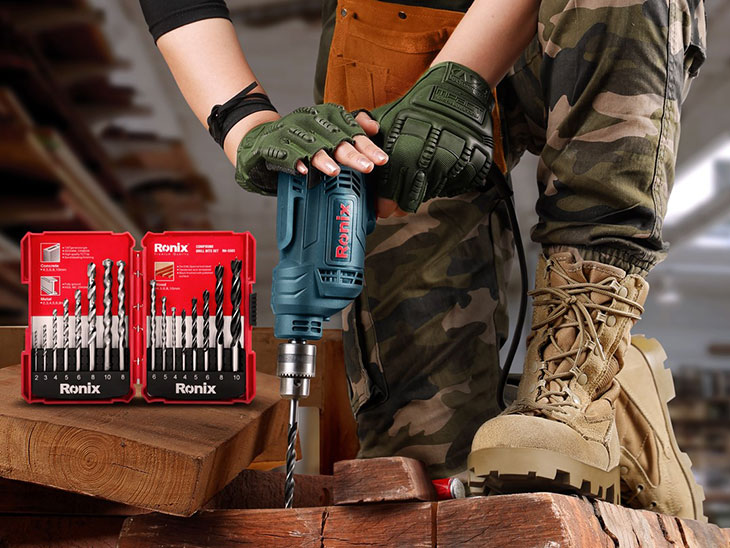 Read How to Choose the Right Drill for the Right Application? To purchase the best drill.
For years, we have been using drill drivers to drive a screw. Nowadays, with impact drivers that are very similar to drill drivers, pushing or driving a screw will be done very easier and faster.
But what does it mean? Does it mean that we can't drill with an impact driver?
Of course, you can! If you need to drill a tough metal, steel, or hardwood, you may need an impact driver. Drill drivers are more compact, handy, and lightweight than impact drivers. Impact drivers have only one gear but some modern models have more than one gear.
Drill drivers are versatile; they can do many tasks. As drill drivers can accept a wide variety of drill bits, they are ideal for jobs like drilling holes, driving in small fasteners, etc. They have a bonus and that's their reasonable price.
There are a number of advantages for impact drivers too. With their rotary action, they can reduce the demand on your hands and wrists. So, it helps you to extend the time you can comfortably work with this tool. Although they are not as versatile as drill drivers, they can perform many of the same functions just like a drill driver. Impact drivers don't have a clutch setting and because of that, it can't protect you against kickback of the tool.
A hammer drill's body is just like a drill driver but they are built to do hammering action. The power of a hammer drill delivers directly to the bit. Like drill drivers, these power tools are designed for drilling hard materials. They aren't used for production and construction drilling.


Most of people choose a drill driver as the first tool for their toolboxes and they don't care if it is the perfect and ideal tool for the job or no. Because these tools can do many tasks. But professionals and homeowners have all these three tools (impact driver, drill driver, and hammer drills) in their toolboxes. Depending on the project, one of these tools will have better function and performance.
In general, the higher speed and lower torque level are good for smaller drilling tasks, and the lower speed and higher torque level for larger bits and difficult tasks. So, if you need to drive a screw, impact drivers are specially designed to help you with that. And if you want to drill heavy materials, drill drivers can be a good choice for you; they are designed for heavy-duty applications. As impact drivers and hammer drivers are expensive, it is wise to rent a hammer drill or an impact driver in case you only need it for one day.