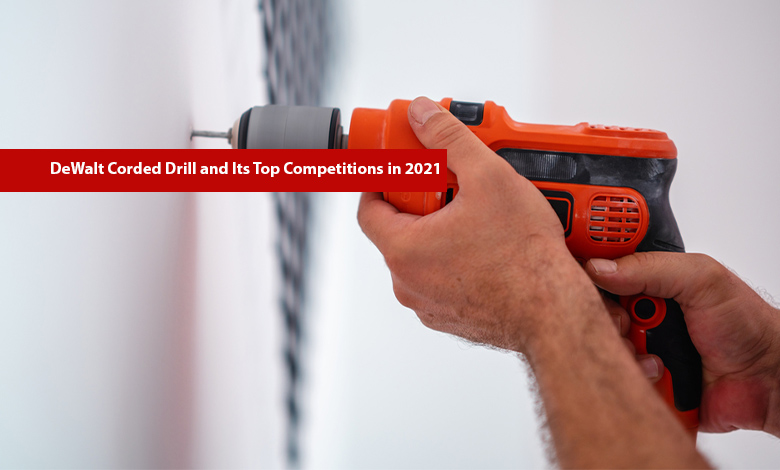 Over last 100 years DeWalt has produced and provided its customers with the best of tools they can hope for and the DeWalt Corded Drills were no exception. When choosing a tool, specially a power tool such as a corded drill, what always is on the mind of the buyer is if they are making the right choice selecting that particular tool for them, if the drill they selected is an ideal tool for what they have in mind or expect. The DeWalt Corded Drills, ever since the beginning of their production, were listed among the best corded drills in the tool market. However, having general information on DeWalt Corded Drill competitions, available in the market, can only help the craftsmen and customers to choose with certainty and confidence.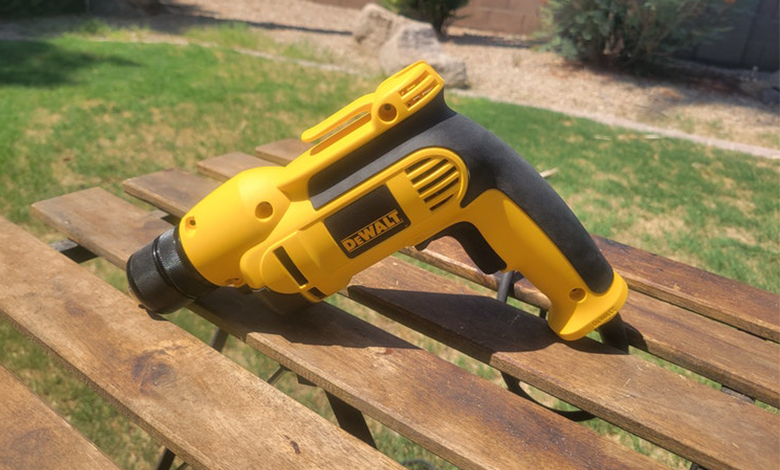 DeWalt, Nearly 100 Years of Experience
Before learning about DeWalt Corded Drills, you may find knowing about company's history interesting. DeWalt Industrial Tool Company is an American power tool and hand tool company specializing in the construction, manufacturing, and woodworking sectors, as well as home craftsmen. DeWalt is a registered brand of Black & Decker (U.S.) Inc., a subsidiary of Stanley Black & Decker
Short History of the Brand
Raymond E. DeWalt, the creator of the radial arm saw, founded the firm in 1923. It soon expanded and was restructured and reincorporated as DeWalt Inc. in 1947. The firm was purchased by American Machine & Foundry Co., Inc. in 1949 and sold to Black & Decker in 1960. In 1989, Black & Decker sold the company's radial arm saw manufacturing division to two executives. The Original Saw Co. still sells radial arm saws using the original DeWalt design. DeWalt launched a significant rebranding push for Black & Decker's professional quality and high-end power equipment in 1992. DeWalt purchased ELU, a German woodworking power tool manufacturer, in 1994 and utilized ELU's technology to extend their tool range. They produce and sell around 200 hand power equipment- including world known DeWalt Corded Drill- and 800 accessories as of 2001. DeWalt is a well-known tool brand among commercial contractors. In 2004, Black and Decker acquired Porter-Cable, a competitor in the power tool industry, and merged it with DeWalt in Jackson, Tennessee. DeWalt introduced a range of contractor hand tools in 2011. (including utility knives, pliers, adjustable wrenches, tape measures, saws, and hammers). It was expanded in 2013 to include mechanic's equipment such as wrenches, ratchets, and sockets.
How to choose the best DeWalt Corded Drill for your projects?
When it comes to selecting and buying the best DeWalt Corded Drill, there are many little points that must come to the consideration so you can be sure that the one you had chosen is the implacable corded drill for your projects. A DeWalt Corded Drill is a handy tool for home chores and a workshop must-have. But, with so many options, how can you decide which one to buy?
When it comes to selecting a DeWalt Corded Drill, most people are concerned with the size of the engine. With DeWalt Corded Drills, the maxim "the more power, the better" holds true, but it's not the only factor to consider. Size, weight, chuck size, and rotation speed are all factors that influence how effectively a drill works.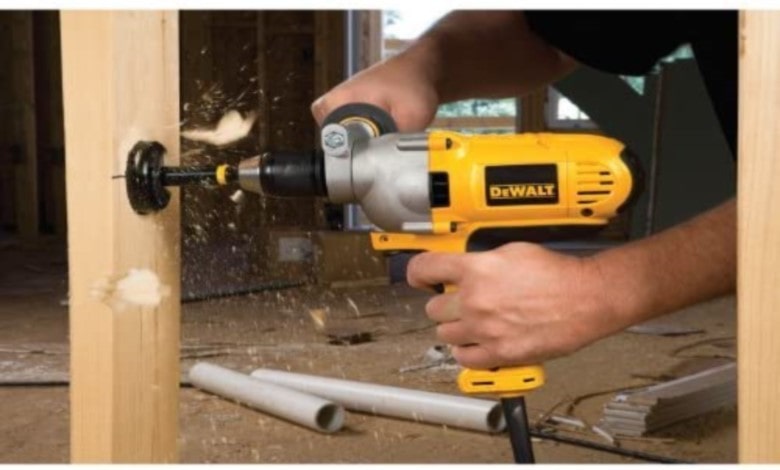 Chuck Size: The chuck of any DeWalt Corded Drill, is the clamp that holds the drill bit in place at the drill's business end. To hold the shank end of a drill bit, chucks generally employ a locking key. Chucks are available in three sizes: 1/4-inch, 3/8-inch, and 1/2-inch for power drills. A chuck's maximum drill bit shank diameter is determined by its size. Remember that most drill bits have a shank that is somewhat smaller than the drill bit's actual size.
Motor Power: Amps are used to assess DeWalt Corded Drills' motors (or any other corded drill in general). Multiply the motor's amp rating by the power supply's maximum power output to find out how powerful a DeWalt Corded Drill's motor is. The maximum output of a corded drill with a 5-amp motor, for example, is 550 watts (5 amps x 110 volts = 550 watts). The drill creates greater torque the more powerful the engine is, and the easier it is to drill through material. This results in a hole that is more exact.
Rotation Speed: The number of complete rotations the drill bit will make each minute is referred to as rotation speed. The higher-quality corded drills, such as DeWalt Corded Drills, have three to four speed options ranging from 200 to 2,000 rpm. Variable speed (VSR) triggers are found on most drills including DeWalt Corded Drills, allowing the user to alter the speed.
When it comes to torque, which is the twisting force of a drill, speed is crucial. The torque increases as the drill speed slows.
Reverse Function: A reverse feature is available on all the DeWalt Corded Drills. The bit's rotation is reversed by this switch, which is generally positioned immediately above the trigger, to provide a smooth finish. It can also be used to free pieces that have been stuck in the substance
Size and Weight: The majority of DeWalt Corded Drills weigh between 4 and 5 pounds. Because a drill is a handheld power tool, its size and weight have an impact on how comfortable it is to use. Grip: The grip is critical for safety and comfort because DeWalt Corded Drill is a handheld power tool. The drill's rubberized soft grips allow the user to move it while it's running.
Best Overall DeWalt Corded Drill
As you may already realize there is no one DeWalt Corded Drill that you could mark as the best corded drill in the market but overall, with consideration of the above mentioned points, DEWALT VSR Electric Drill, 8.0-Amp (DWD112) can be named as a top choice for those, who are looking for a good and practical DeWalt Corded Drill.
The DEWALT VSR Electric Drill's power is difficult to match. This DeWalt Corded Drill is a fantastic all-around option for drilling into wood, metal, plastic, or stone, thanks to its 8-amp engine and 3/8-inch chuck. With a spade bit, it can drill holes up to 1 inch in diameter, and with a normal steel bit, it can drill holes up to 3/8 inch in diameter. You can manage all of that power with a variable-speed 2,500-RPM motor, and its ball-bearing design adds longevity.
With the DEWALT VSR, you can forget about looking for that dreaded chuck key. A keyless chuck mechanism makes things easier while also guaranteeing that the parts stay there. Because of its lightweight and creative design, this drill is extremely easy to move. The DEWALT VSR weighs under 4 pounds and has a handle that enables for two alternative hand positions, making drilling accurate holes simpler.
Top Competitions for DeWalt Corded Drill
Like any other Power Tool, today's global tool market is filled with corded drills that might be strong competitions, for any DeWalt Corded Drill you may name. Here we present you a list of 3 possible options for those who are ready to consider other top brands' tools for their purchase.
SKIL 6335-02 7.0 Amp 1/2 Inch Corded Drill, Red
Those who believe 1/2-inch drills are excessively heavy and inconvenient to operate will be surprised to learn that this powerful drill from SKIL weighs only 5 pounds. Whether auger bits, big spade bits, or 1/2-inch steel bits are required: With a 7-amp motor, this drill can tackle difficult drilling operations. This SKIL drill creates a lot of wrist-straining force since it can accept 1/2-inch bit shanks.
An adjustable side-assist handle lets you manage all that twisting force, while a lock-on trigger frees up your hand so you can take a solid hold. While there is no keyless chuck on this SKIL drill, it does include a two-finger pressure-sensitive trigger for precise speed control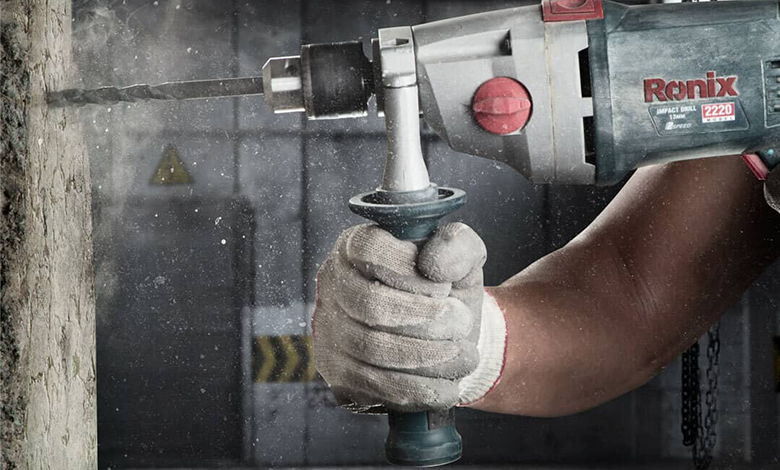 Ronix 2220 Corded Electric Drill, 1050W, 2 SpeedsYou could get an electric drill if you only want to conduct light-duty carpentry and metalworking. You will have total power, fast speed, and better torque in your hands if you operate 2220. It has a 1050W high-resistance muscular motor, and when you press the anti-dust trigger, the full-metal robust keyed chuck rotates at a maximum speed of 1100RPM and 2800RPM in two speeds. No wood, steel, or concrete workpiece can withstand the maximal impact rates of 16500BPM and 42000BPM in these two tasks. Both higher-speed/lower-torque and lower-speed/higher-torque applications are well suited to these two speeds. The 2220 Impact Drill has a maximum drilling capacity of 30mm in wood, 13mm in steel, and 16mm within concrete. Its high impact rate has been meticulously developed to provide the highest efficiency in impact drilling mode.
Short about Ronix Tools
Ronix Power Tools Division is quickly becoming one of the world's leading manufacturers of power tools and accessories. The quality of their invention and the speed with which they innovate are the two most important variables in their success.
Meterk 7.0 Amp 1/2-inch Corded Hammer Drill
No wood, steel, or concrete workpiece can withstand the maximal impact rates of 16500BPM and 42000BPM in these two tasks. Both higher-speed/lower-torque and lower-speed/higher-torque applications are well suited to these two speeds. The 2220 Impact Drill has a maximum drilling capacity of 30mm in wood, 13mm in steel, and 16mm within concrete. Its high impact rate has been meticulously developed to provide the highest efficiency in impact drilling mode. A simple switch integrated into the trigger switches between normal and hammer drill modes, while a control knob allows for exact speed changes. Drilling depth is controlled by a convenient ruler on the Meterk.
FAQ ❓
1-What are the applications of corded drills?
Drill holes and drive screws into wood, metal, and concrete with corded drills.
2- Are DeWalt Tools Made in the USA?
No, not all DeWalt tools are manufactured in the US. They do offer a limited number of items that are assembled in the United States.
3-Do DeWalt Corded Drills have a clutch?
Adjustable clutches are not available on corded drills. Instead, the speed is controlled by a pressure-sensitive trigger.
4-Why DeWalt Corded Drills are better?
Corded drills are more powerful than cordless drills, making them ideal for heavy-duty jobs such as drilling through metal or hardwood sheets.
5-Can you use a corded drill as a screwdriver?
It's doable, but it's not ideal. When it comes to screwdrivers, corded drills are frequently overkill.
Conclusion 📃
DeWalt Corded Drills have a number of advantages that make them a desirable addition to any home or workshop power tool collection. DeWalt Corded Drill have strong motors that create much greater torque and speed. They're ideal for drilling operations that require a lot of power. This contains everything from drilling through sheet metal and steel to cutting through a sheet of plywood wood with a 2-inch hole saw
. However, keep in mind that tremendous power comes with great responsibility. A DeWalt Corded Drill is one example of this. Use caution when using your drill's power. While it's tempting to utilize the drill's full capacity, this won't work with certain tougher materials like metal and concrete. Using a slower speed to create more torque might sometimes produce better results.