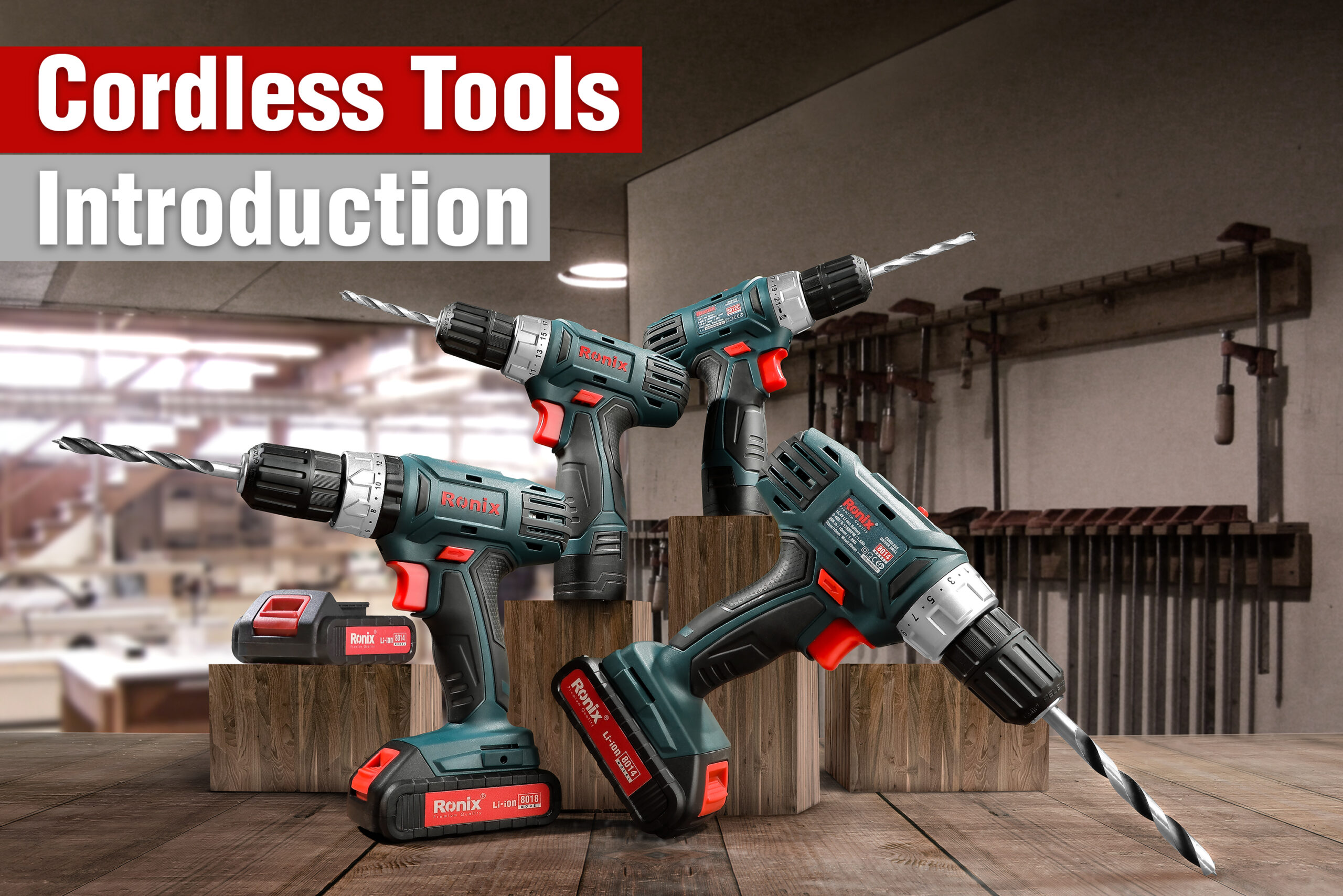 In a wide range of activities like construction, gardening, DIY, carpentry, plumbing, and so on, tools are fundamental to get your job done. Hand tools as we know them now were invented by people who faced problems; for which they found practical solutions. Today, we can work with like thousands of hand tools, power tools, stationary and cordless tools with unique qualities, thanks to advance technology. The diversity in tools is mind-blowing and there's no need to classify them here. These tools help us in cutting, rotating, rectification, clamping and many more tasks. In this unending tally of names, we also find cordless tools; seemingly new tools that work with batteries. In this article, I like to give some information about fascinating history of cordless tools along with introducing some of new advancements in this field. So, let's start.
Cordless Tools: How Did It Begin?
The first cordless tool was designed and manufactured by Black & Decker in 1961. This was the beginning of a new era in the history of tools. The innovation was exciting; it was big enough to convince Martin Marietta Corporation to contract Black & Decker for designing cordless tools for the Nasa's Apollo space exploration program. However, a Japanese company was the first tool company that designed a cordless drill for the general public.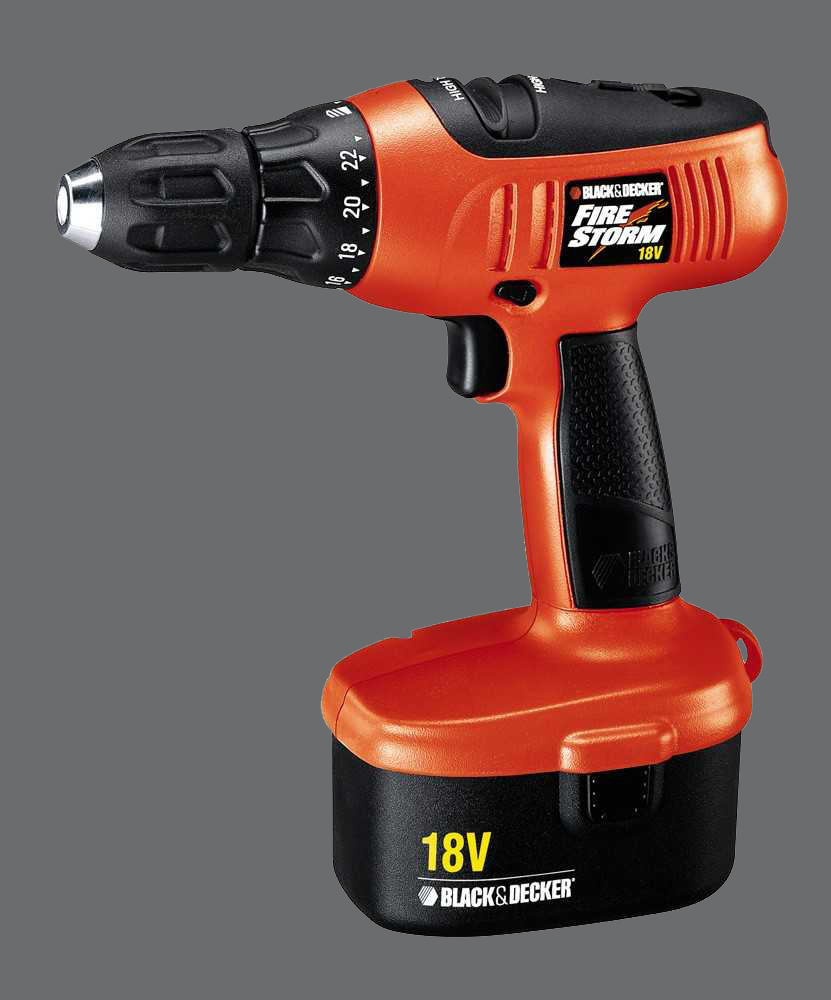 Cordless tools can be considered as an evolution of their corded version. Cordless tools allow you to do the same job but provide a set of advantages that cannot be provided by traditional power tools. You can find some of these advantages below:
Ease of mobility, portability and maneuverability.
They can be used in areas without electrical connection.
They facilitate work in hard-to-reach spaces.
They allow to carry out the work more safely at heights, and in humid environments.
While they provide additional benefits to your corded pair, there is no cordless tool suitable for all jobs. That's being said, not all corded tools have their wireless version, yet.
Cordless Tools – One Step Ahead
The ongoing advancements in technological features of cordless tools are so rapid that are not comparable with other kind of tools. Some tool manufacturers, like Ronix, have designed a whole line of products that are compatible with the same battery. In other words, users can use different work instruments with the same battery, saving money and time. For example, you can use same batteries for Ronix 8612, 8510, 85128512S, and 8525 Cordless Drill/Drivers.
Ronix also came up with a whole new set of cordless tools which can operate with only one battery. The ONE TO RUN ALL 89 series. A complete set of different tools such as drill driver, reciprocating saw, circular saw, rotary hammer, screwdriver and some others which can tackle many tasks and application in the jobsite.

These cordless tools are in the market to aid you in all kinds of tasks in different jobsites and even your house.
Cordless drill/driver
It's not a surprise, seeing "drill" on the top of this list. Drills are a big part of DIY projects. Whether you want to turn bolts and screws, put up a shelf or a picture on the wall or assemble a piece of furniture, a drill/driver is essential. This magical unit can easily change its face and turn to a new tool by only using different attachments. If you work in tight spaces or want to avoid the hassle of cables, cordless drills are nothing but a staple in your tool kit.
Cordless Nail Gun
Since there are always nails to bang in every household, nail guns are an obvious choice to add in your tool kit. Unlike air-compressed nail guns, cordless ones are remarkably speedy and get their jobs done without any fuss. Thanks to the fact that they neither need an air hose nor a compressor, they offer more maneuverability. This versatile tool covers a wide range of applications, from fastening and binding pieces of wood, mainly around doors and windows at home, to building pieces of furniture and craft projects. Nail guns are not only from a single type in the market, including brad nailer, staple gun, finish nailer, and etc. Therefore, you have to consider your need before making your choice.
Cordless Sander
Sanders is one of the most compact necessities that every homeowner needs to have. If you aim to smooth out any rough surface, these machines are ready to help. As well as the nail guns, cordless sanders are categorized under different groups, such as orbital sanders, belt sanders, pad sanders, prep sanders, etc. The applications of the sanders vary from leveling out uneven surfaces to removing paint and oil from them. Among the various sanding tools, the palm sander with random orbital movement is very popular thanks to its versatility. This type of sander can be applied to a wide range of different sanding tasks, which relieves you from the need for a specific device for each application.
Cordless Angle Grinder
Angle grinders are one of the most versatile tools that are available out there in every single workshop. All different shapes and sizes of this power tool can perform the basic three functions: cutting, grinding and polishing. Once you change the cup or disc of an angle grinder you can even carry out more applications. Some of the top usages for an angle grinder includes cutting stone/metal /tile, removing rust, and cutting and carving wood. If your task is a small to midrange one you can turn to a mini angle grinder.
Leaf Blower
Keeping the patio, driveway or the garden clean is one of the everlasting exhausting tasks that would be intensified every fall. There are plenty of options for leaf blower in the market, varying in size and power source. Depending on the size of your garden and the amount of the fallen leaves your garden sees, you have to choose which leaf blower to purchase. The vacuum mode of a leaf blower is a great feature, which is best reserved for smaller job sites. Although leaf blowers are the most effective devices to gather a pile of leaves, try not to be too fussy while working with them because they don't blow every last leaf off your way. Apart from leaves, leaf blowers are also suitable for vacuuming and blowing dust in narrow and difficult to reach places for homeowners.
Visit this page: power tools company