It's highly essential to have the right tools for the task, no matter what it requires. Indeed, "you can only be as good as the tools you use," as the phrase goes. There are many tools available at different Chinese tool shops, but not all of them are of great quality.
It's necessary to equip your employees with the greatest tools for the job, even if it means spending more money than you'd like; as a result, you might be interested in buying tools from Chinese tool shops, which offer tools at high quality with reasonable price.
Having the right tools, finding Chinese tool shops that offer them, and providing your workers with those tools will help your business in various ways. Due to the reasons mentioned above, we are going to introduce several Chinese power tools and hand tools which are recommended by Chinese tool shops.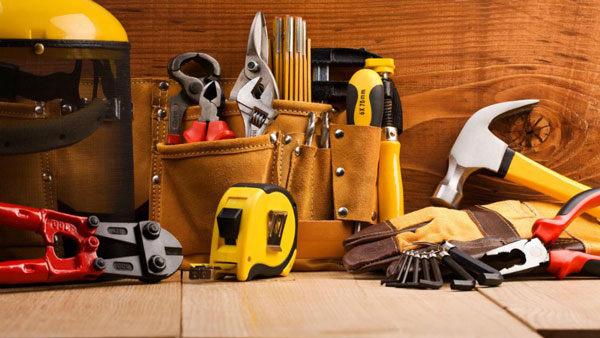 A List of Chinese Tools Recommended by Chinese Tool Shops:
✅ Ronix RP-0180 High-Pressure Washer

The Ronix RP-0180 High-Pressure Washer is powered by a very professional 3000W induction motor that delivers maximum power and water pressure for extreme cleaning.
Consider a power tool with a 3000W real power heavy-duty induction motor, an absolute maximum pressure of 180Bar, and a maximum rated water flow of 9.2L/min.
Our customers from various Chinese Tool Shops regard the Ronix RP-0180 High-Pressure Washer as our best and most powerful tool. Its innovative ergonomic design includes a professional high-pressure spray gun, adjustable lance, three different nozzles, an 8-meter steel-armed rubber hose, a built-in detergent tank, and an automated hose connector, among other features. You can find more information about this high-quality tool on Ronix's official website at Ronixtools.com.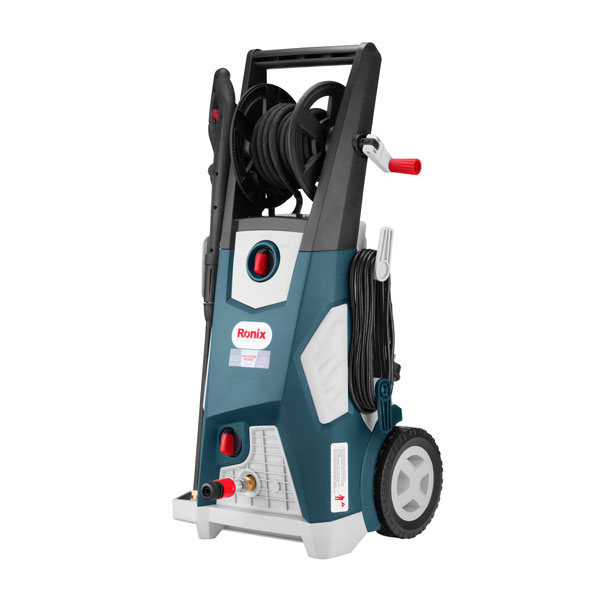 ✅ Ronix 4645Pro Gasoline Chain Saw
This professional chain saw features a 45cc 2-cycle engine with 1.8KW of power and excellent performance.
The Ronix 4645Pro Gasoline Chain Saw with 40-45cm cutting capacity is a furious and angry machine. No other power tool can operate as fast as possible, with a maximum speed of 11000RPM, Oregon cutting attachments made in the United States, and a Walbro high-quality carburetor from Japan.
The Ronix 4645Pro emphasizes comfort and safety compared to all other factors; therefore most Chinese tool shops suggest it to professional users of hand tools. To make the body anti-vibrated, springs and rubber are used to attach it to the engine, making operations more comfortable and reducing tiredness when working for extended periods of time. Ronixtools.com can provide you with more information on this product.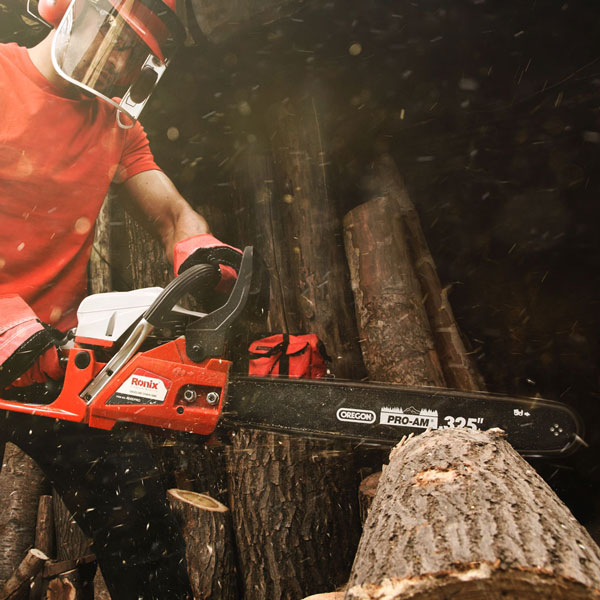 ✅ Metabo HPT MultiVolt Circular Saw C3607DA
The Metabo HPT MultiVolt circular saw proved it could keep its blade moving with more power than any of its competitors as we put it through a slew of tough cuts, including a stall test. It's so tough that a diamond arbor could help protect the blade from sliding in tough conditions.
Metabo HPT provides the world's first cordless-corded circular saw that fulfills worksite power demands. MultiVolt circle saws combine the strength of a corded circular saw with the convenience of a cordless platform. All MultiVolt tools, including this circular saw, can be used with a battery or plugged into an outlet.
Metabo HPT batteries have 21700 cells that generate 1,440+ watts of power comparable to 120V-15amp corded power tools. This results in more electricity and a 46 percent increased capacity. In the Metabo HPT 36 V platform, the battery provides 4 Ah of runtime, whereas, in the Hitachi-Metabo HPT 18V platform, it provides 8 Ah of runtime. You need to choose whether you want a cordless or a corded tool. Check out Amazon.com to read more about this professional circular saw.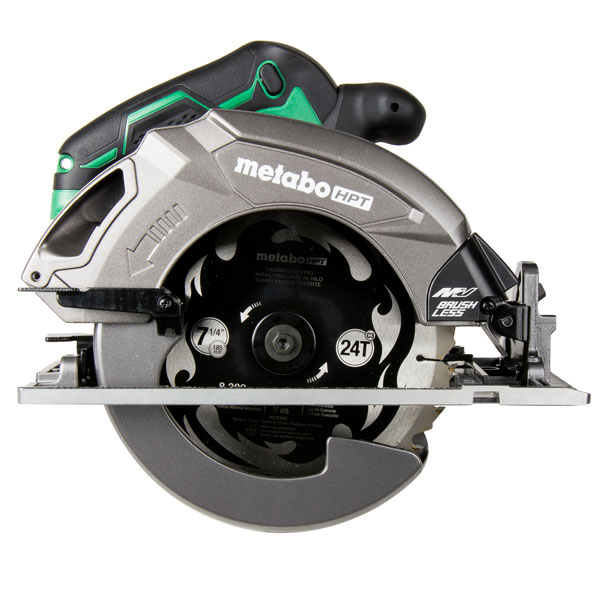 ✅ RONIX 2712 Rotary Hammer
This Ronix Product delivers a no-load speed of 12500RPM and a maximum impact rate of 4500BPM, thanks to its strong 720W motor with 3JOULES impact energy and 220v voltage rate.
Related Products
Why do Chinese tool shops recommend this rotary hammer? Because unlike many best-selling rotary hammers with three operation modes, this Ronix product gives the user the pleasure of using a rotary hammer with four operation modes: drilling (for drilling materials such as wood, stone, etc.), hammering only (for drilling brick, concrete, etc.), chiseling (for chipping rigid materials), and hammering with rotation (to drill through hard workpieces in different angles).
Most well-known rival rotary hammer tools weigh more than 3.3kg; however, this ergonomically designed and lightweight tool weighs only 3.3kg. The gadget is lighter thanks to its die-cast aluminum casing.
This housing provides excellent heat dissipation and is specially intended for long working hours with minimal hand fatigue. The anti-shock auxiliary Ronix-design handle rotates 360°, allowing the operator to move it practically anywhere.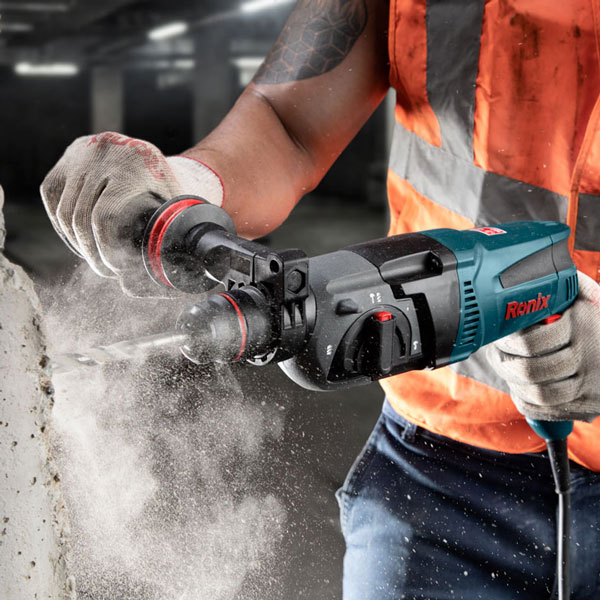 ✅ Ronix 2802 Demolition Hammer

The Ronix 2802 High-Quality Demolition Hammer is a useful power tool for heavy-duty demolition. This demolition hammer is just 25.5 kg in weight, making it a lightweight, user-friendly tool with adequate strength.
It can produce a maximum impact rate of 1620 BPM due to its exceptional lightness, which is an excellent record for a demolition hammer, given that most of its competitors have a lower BPM rate.
Users can have this strong tool with exceptional heat dissipation thanks to the die-cast magnesium alloy housing, double anti-vibration system, and 1750W robust motor.
The 1750W powerful motor, which provides an impact force of 48 JOULES ideal for vertical drilling activities, is the most distinguishing feature of this Ronix product. This device also has a high-quality grease lubrication system to improve the product's operational safety and durability.
Most Chinese tool shops recommend this Ronix-branded demolition hammer to both amateurs and professionals.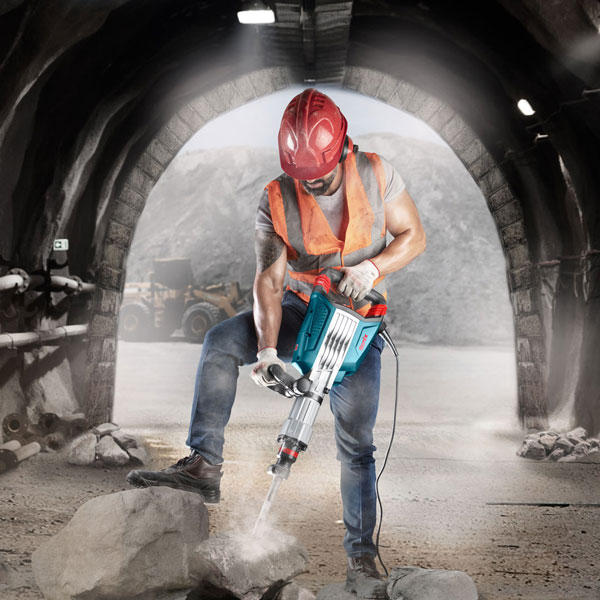 ✅ INGCO ID6538-2 Electric Drill
This professional INGCO hammer drill for a variety of materials, including wood, concrete, steel, and other comparable materials. This drill comes with a 13mm keyless chuck and may be used for various functions and speeds.
Input power: 650 W; Idle speed: 0 – 3000 rpm; Maximum drill power: 13 mm Keyless drill chuck 13 mm; Variable speed: forward / reverse hammer function; Voltage: 220-240 V 50/60 Hz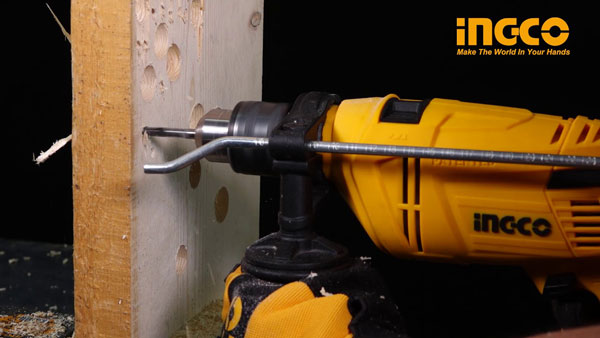 FAQ
1. Does Ronix have high-quality products?
Ronix tools are known to be of high quality and acceptable price. Today, this company exports hand tools and power tools to more than 80 countries.

2. Is INGCO made in China?
INGCO company is based in China, and it tries to meet various demands of its international customers.

3. What Ronix-branded products are recommended to professional tool users?
In this blog, Ronix 2802, 2712, RP-0180, and 4645Pro are recommended by Chinese tool shops to different professional users.
Conclusion
Here we listed some of the best industrial tools recommended by Chinese tool shops; check the tools mentioned here and examine them according to your requirements; to complete your tool box, you can buy these tools online from their websites or in-person from tool distributors in your area.