Are you willing to launch a new business in metal construction as a professional or as a hobbyist? You'll need special tools in addition to a welding machine to give your projects a professional look. Here, I introduce some of the best Chinese tools for welding projects; theChinese welding tools I'm going to mention here are of high quality, and they are distributed at a reasonable price.
Clamping workpieces down, obtaining accurate measurements, and making precision cuts in hard materials will be impossible without the right tools. Finding high-quality tools that do the job well and staying within your budget is one of your first challenges as a metal enthusiast.
Without tools, welding and joining metal seamlessly is impossible. To ensure a robust weld, you need a wide range of high-quality welding tools and equipment. Here, you will see a list of the best Chinese tools, specifically the best Chinese tools for welding projects.
Related Products
A List of Best Chinese Tools for Welding Projects:
✅ Welding Inverter Machine
An inverter is a voltage regulator that is operated by an electronic system. In the case of an inverter welding machine, the AC power source is converted into a lower usable output voltage, such as from 240V AC to 20V DC.
The Ronix 4604 Welding Inverter is another one of the best Chinese tools for welding projects. It has a transformer with a ferrite core that has been coiled using modern methods. Welders are interested in this inverter because it features high-capacity power transmission paths, enough insulation in various parts of the board to avoid magnetic interference, and it employs high-capacity capacitors.
It runs on 220V power with a 50Hz frequency and has a 60% operating cycle. With a 65-volt output voltage, the output current varies from 30 to 200 amps. The Ronix new 4604 welding inverter can continuously weld with electrodes 4 and 5 thanks to its power.
IGBT technology is supported by this welding inverter, which improves welding efficiency while lowering energy consumption. It reduces component resistance and magnetism while also speeding up the device's performance. Check out Ronixtools.com to find more about this high-performance welding inverter.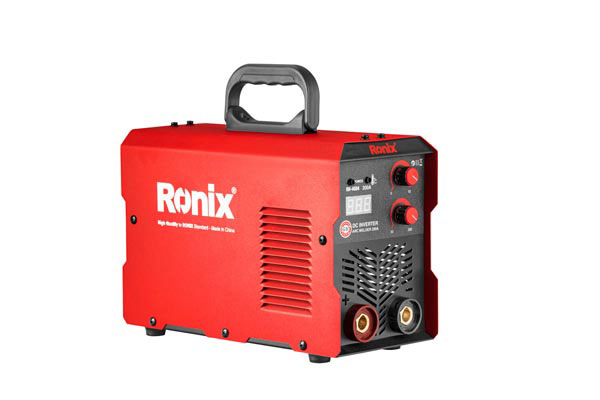 ✅ Wire Brush
Wire brushes are another essential for a clean welding process. Their goal is to eliminate the rust or heat discolouration from the base metal without destroying it. Wire brushes are divided into several categories based on their intended use, such as wire wheel brushes, cup brushes, end brushes, and hand brushes.
To prepare large areas for the weld, cup brushes are employed. End brushes are used to clean difficult-to-reach work sites, such as t-shape ones, while hand brushes are used to knock out slags in minor welds with a few swipes. When buying a wire brush, think about the area you want to clean and the roughness of the wires.
SALI-branded wire brushes are known to be of high quality, and they are said to be some of the best Chinese tools for welding projects. SALI 9.5" Knife Wire Brush has a wire thickness of 0.3mm, and it's made of stainless-steel iron. It's a multipurpose tool that is generally used in welding cleaning tasks. SALI 9.5" Knife Wire Brush is also ideal for removing stain, paint, rust, etc.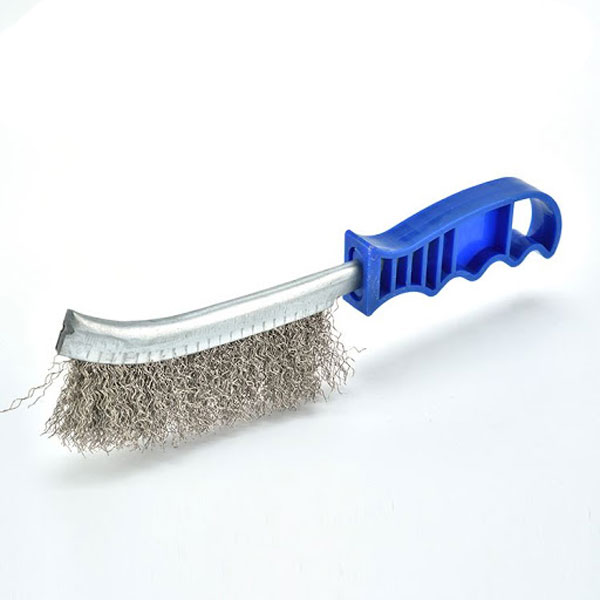 ✅ Welding Hammer
One side of a chipping hammer has a pointed pick end, while the other has a flat end. They're utilized to remove slag and metal bits from your weld in case you need to place another bead in the same area or one that will overlap the first. Otherwise, it will make its way into your puddle and bead.
Otherwise, it will work its way into your puddle and bead. Furthermore, the spatters from beside welds are removed with the flat end of the hammer. The chipping hammer must be carefully swung and impact the weld without damaging the workpiece to break the slag. You'll use a chipping hammer a lot, regardless of the type of welding you do (stick, MIG, or TIG).
Most welders prefer KSEIBI 274060 Straight Welding Chipping Hammer since it's one of the best Chinese tools for welding projects. This KSEIBI-branded hammer has a long-lasting shock-absorbing spring handle and a heavy-duty reinforced head. Cleaning and chipping welding debris is easy to do with this tool. The dual design has a chisel on one side and a point on the other to get into tight areas.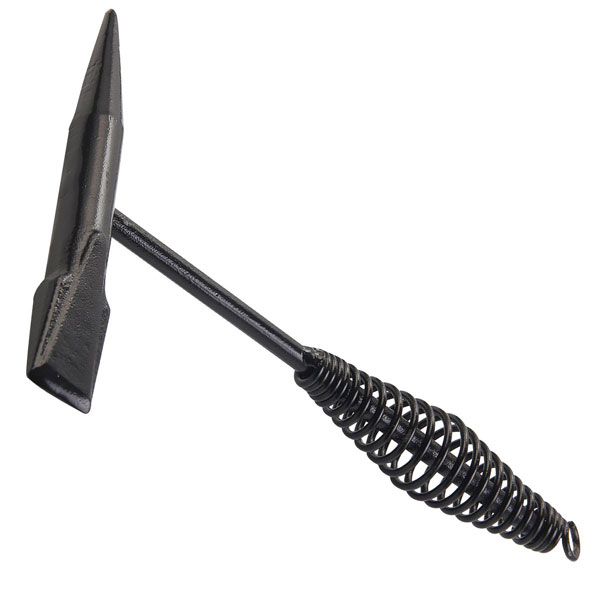 ✅ MIG Pliers
MIG pliers, in comparison to other pliers, offer a wide range of functions to users. They are one of the best Chinese tools for welding projects that are specifically developed to assist you in MIG welding, as the name implies. The long needle nose's outer part may be used to remove splatter and trash from the inside of your cup on your MIG welding gun, as well as to move hot metal safely.
The knurled part underneath the jaws aids in getting the contact tip spinning and reinstalling it. The plier also has a wire cutter part for trimming your MIG wire to the desired stick out length. If the gun's outer cap becomes securely jammed as it warms and cools, the large knurled area over the handle will assist you in removing it.
ROCFLY MP-01B MIG Welding Plier is a multipurpose tool that is designed specifically for welding projects. The ROCFLY MP-01B MIG Welding Plier is for hammering, wire cutting, insulation bushing removal and installation, and wire drawing out. This ROCFLY-branded plier is made of high-quality carbon steel for strength and durability. Due to the reasons mentioned above, ROCFLY MP-01B MIG Welding Plier is known to be one of the best Chinese tools for welding projects.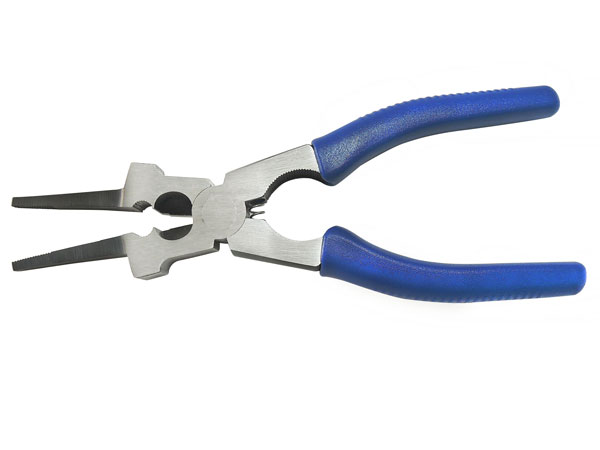 ✅ Angle Grinder
Angle grinders are a versatile welding tool that may be found in practically any metalworking shop. They're a portable instrument that cuts metal, smooths welds, removes rust, and grinds grooves in metal with consumable discs.
When MIG or TIG welding, you'll need to clean up the weld afterwards, so it appears tidy and smooth, and you'll need to prepare your metal, so you're welding on a clean surface. Angle Grinders are ideal tools for the job, and it will save you hours of manual work!
The Ronix 3241V Angle Grinder is considered to be one of the best Chinese tools for welding projects. This tool has a 2400W robust motor that runs on 110V to ensure the tool's high performance. With a no-load speed of 6000RPM, this power tool has become a really quick tool. The tool's direct airflow technology will cool the motor for more dependable performance and better overload capabilities.
If you ever need to replace the carbon brush, the easy and quick carbon brush changing mechanism will come in handy. The Ronix 3241V Angle Grinder's gentle switch has resulted in increased safety management. Along with its safety, the power tool's durability is also important.
Ronix has considered it as well, using anti-dust ball bearings. You can move smoothly and quickly with these ball bearings! This tool was designed with your comfort in mind. Ronixtools.com can provide you with further information about this powerful tool.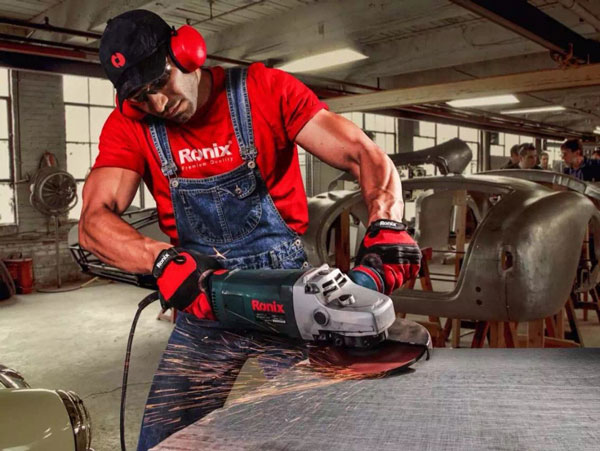 FAQ
1. What tools are used in welding?
Safety glasses and helmets, MIG pliers, chipping hammers, and welding inverters are among the basic tools required for welding.

2. What are four types of welding?
MIG welding, TIG welding, SMAW welding and FCAW welding are the four main types of welding.

3. Are Ronix-branded welding machines of good quality?
The new 4604 Ronix welding inverter is above all standards, and it's of high quality. Most Chinese distributors recommend this new Ronix release.
Conclusion
Beginner welders need tools in order to achieve a neat and durable weld, save time, and ensure maximum accuracy. These mentioned best Chinese tools for welding projects can be of great help to novice and professional welder. Check out Amazon.com and Alibaba.com to find more about these five must-have welding tools.