Guidance
Benefits of Bulk Buying Power Tools on Amazon
You must browse around for the best suppliers for your item tools to find items for your tool company and raise your profit margins. Supplying and importing goods from other countries is now possible due to technical developments. Bulk buys from suppliers have become possible as a result of this process
Contents
• Benefits of bulk buys on Amazon are briefly defined as follows
• Frequently Asked Questions
• Conclusion
It is no longer possible to plan difficult and costly business trips to other countries in order to tour factories and contact suppliers. Furthermore, shopping via eCommerce, which is thought to be fast and inexpensive, has disadvantages and can come with unpleasant surprises at times.
So, if you don't have the resources to visit factories in other countries and make purchases, online directories are the best way to directly order tools from wholesale tool suppliers. Through a general search for bulk buy on Amazon, you can reach tool suppliers. Such business-to-business directories are the best resources that help you with information about thousands of suppliers who can provide various power tools.
The cheaper you can source an item tool, the more profitable your business can be, so prices for bulk buys on Amazon are among the first target markets where small businesses check out when they seek out low-cost inventory for their store.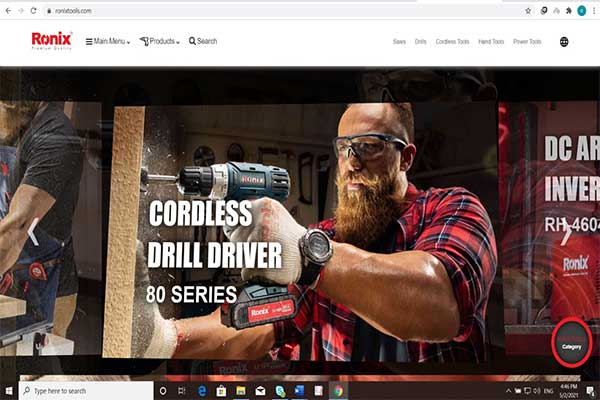 Through bulk buys on Amazon, which is usually possible directly from tool manufacturers at factory prices, you could make your business more competitive and gain more profit margins. On the other hand, you may have to buy packaging, components, or prepare raw materials directly from manufacturers, in a way that is very convenient for your business.
Ronix is one of the power tool manufacturers whose products can be provided via Amazon. Ronix is a tool manufacturer with a proven track record in producing and selling a wide range of tools. Since Ronix Tools Company is known for its variety of products, a wide range of tool users, including manual workers, carpenters, technicians, mechanics, and electricians, as well as all homeowners in need of a basic tool, will benefit from the amazing versatility of Ronix products.
Furthermore, Ronix's reliability is ensured thanks to the fast shipping of the products it provides.
With a range of over 12 million items, progressive discounts, and faster delivery times for Business Prime, bulk buys on Amazon will make shopping for office supplies easy. You can also set up free recurring orders, ensuring that you never run out of post-it notes or pens. You can control the volume of your orders, customize your stock list if appropriate, and save up to 10% on qualifying office items. You may also use insight to generate personalized dashboards and graphs and keep track of any dollar spent.
Benefits of bulk buys on Amazon are briefly defined as follows
✅ Efficient Purchases
With Amazon, you can separate your personal and professional transactions, and create and configure a multi-user account to give the workers the ability to buy what they need while keeping track of their spending.
✅ Business Selection
Amazon has everything you need, from mailing supplies, mailers, storage supplies, and containers, all in one place.
✅ Quantity Discounts
You can save 5% or more with Quantity Discounts with Amazon on millions of products starting at just two units of the same item.
✅ Delivery and Shipping
Amazon provides you with free delivery on shipments of CDN$35 or more, allowing you to establish customized delivery preferences such as deliveries only during working hours.
Frequently Asked Questions
Can you buy power tools in bulk from Amazon?
With the resources provided to Amazon Business customers and the thousands of supplies available in bulk sizes, buying power tools in bulk is easy.

Where can I buy cheap power tools in bulk?
The 5 Best Sites for Buying Bulk power tools at Wholesale Prices
Alibaba, DHgate, eBay, Costco, Global Sources

How can you get a senior discount for Amazon Prime?
You must have a clear EBT Card or be on Medicaid to get an Amazon Prime discount as a senior.
Conclusion
Another advantage of bulk buys on Amazon is that Amazon offers some of the most competitive delivery prices. Furthermore, since they provide such a diverse range of products, you will frequently place a large order of unrelated goods and get them all delivered at the same time, saving you money on shipping. It's not only about delivery costs; it's also about shipping speed.