How to start a garden?
There is nothing better than being a gardener! Hi my name is Dolores Brown. I am a technical agricultural engineer and I work for the faculty of agricultural engineering and technology. I help those who are young farmers to start their first garden and keep it clean and beautiful. Gardening is good for your mind and also your body. It gives you the chance to have more contact with nature. For those who live in cities, having a garden is very precious.
We need vitamins and minerals to survive, growing your own food helps you to be healthier and gives you fresh vegetables and fruits. Follow these steps to grow your food.
Decide what you want to plan, choose a spot, and enrich the soil.
Growing your own vegetables and fruits have many benefits. Additionally, it will taste so much better. Gardening is enjoyable for people of different ages. So, take your tools and start your first garden. There are different gardening tools that every gardener should own. Some of them are power gardening tools, the others are hand gardening tools.
Related Article : use of hand tools in gardening
Here are five power tools you may need for your garden:
Grass trimmer:
Grass trimmers are used for trimming the grass in tight spaces like between fences, or near delicate plants. Ronix String trimmers are lightweight tools that let you make the areas around trees, shrubs, fences and gardens clean.
Chain saw:
A chain saw is a portable tool that cuts with teeth around a chain. Like the other power tools, there are risks in using a chain saw, as it works quickly. You can cut yourself, it may cause eye injuries, you may experience kick-back, etc. So, safety first! Don't forget to keep the tool with both hands and wear protective clothes.
Cultivator:
The main purpose of a cultivator is to prepare the field for growing the plants. Cultivators come in three different types: the heavy-duty cultivator, the intermediate cultivator, and the field cultivator.
Leaf blower:
These gardening tools are designed to remove debris and dead leaves. They are powered by an engine that uses the power of the air and removes all the dead leaves, debris, etc.
Hedge trimmer:
We use these tools for trimming. There are different types of hedge trimmers. They can be powered by human, gasoline, or electricity. Electric hedge trimmers are light and make less pollution.
There are some hand gardening tools that without them you won't be able to work in a garden. So, it is important to have all these hand tools before starting your project.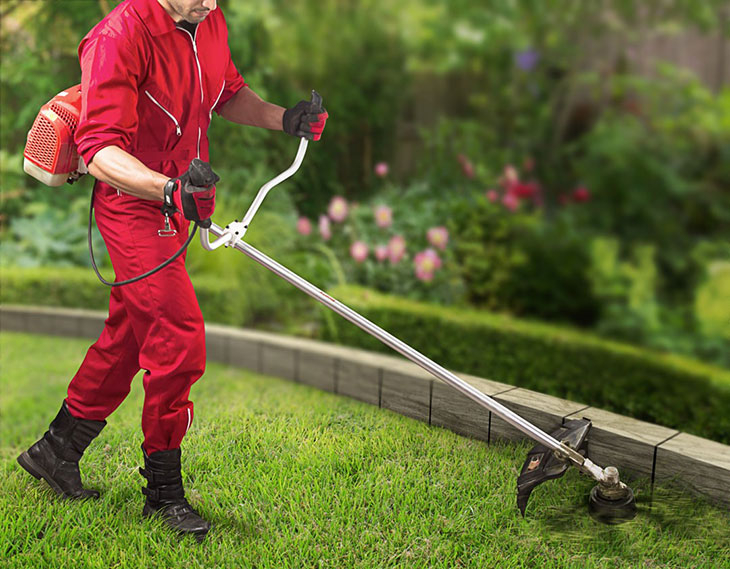 Here are 10 must-have hand gardening tools:
Gardening gloves:
When you are working in the garden or yard, wear a pair of gardening gloves to protect your hands.
Shovels:
Do you want to move dust, soil, snow, or other materials? Ronix shovels are designed to help you move everything you want in your garden from one place to another place.
Spades:
These practical hand tools can be used for digging the ground to make holes.
Wheelbarrow:
We can call them small cars with only one wheel. These multi-purpose tools can be used in different projects such as heavy-duty construction or gardening purposes.
Hoe:
You can use this long-handled gardening tool for weeding, digging, clearing and shaping soil, etc.
Rake:
There are different types of rakes such as steel rake, rubber rake, soil rake, wood rake, etc. Depending on what you want to use it for, choose the best one to get your job done.
Fork:
Use this gardening tool to loosen the soil. They are like spades but more practical.
Pruning shear:
They are a type of scissors that can be used for gardening, farming, plant nursery, etc.
Trowel:
These gardening tools can be similar to the other gardening tools such as spades or shovels but they are smaller and much handier. You can hold them with only one hand.
Weeder:
Plants need to be cleared. Weeders help you to loosen the soil; the water will flow more rapidly and the plants can grow in better condition.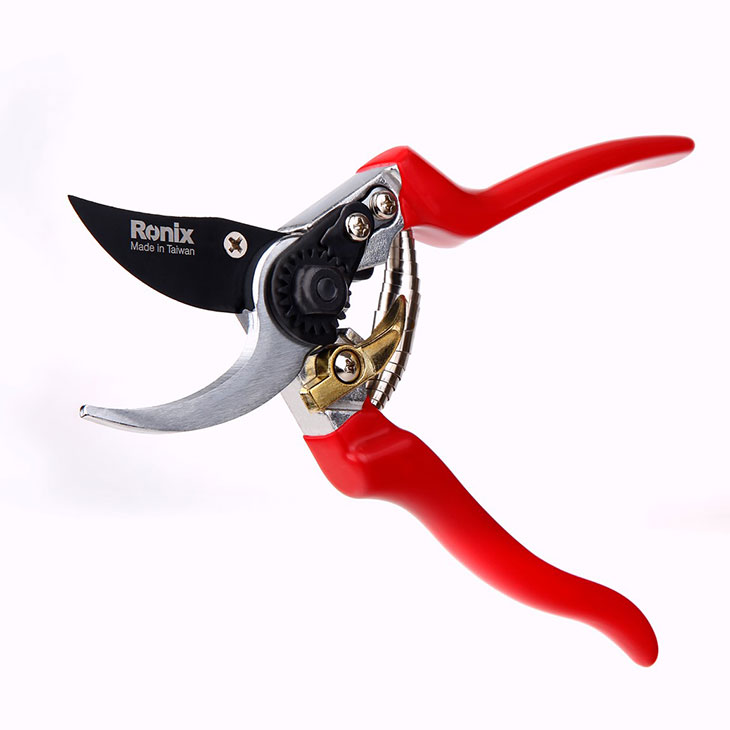 Buying the right power gardening tool and hand gardening tool can be difficult, if you need further information, contact us.
Gardening is not just about flowers. There are different types of gardens such as fruit, vegetable, herb, water, or butterfly gardens, etc. But how should we keep our gardens safe? Depending on the type of your garden, different maintenance will be required.
Some of the gardens need 8 hours of direct sunlight but there are gardens that can stay safe in partial shade. Some of the flowers need to be moist, the others need water only once or twice a week. Some of them need to be watered in the morning, the others need water in the evening. But don't forget that all gardens need a lot of maintenance to look good.
Another important thing to consider is how to maintain your gardening tools (power gardening tools and hand gardening tools):
Do not forget to clean your tools; if you don't clean your tool after each use, you won't be able to use it again for the next time. Put your tools in a safe and dry place; moisture can cause serious damages. Take care of your tools or make a new investment and buy a new one.